During times of economic and financial crisis travelling on vacations can seem luxurious. At times like these we need to make sure we get the best deal. But how? Haggling is how it's done. Haggling is often the best way to get a cut price deal for anything, not just vacations. Read on to to learn about best performing tricks and haggling tips for best price on your vacation.
Haggling Tip #1 – Talk
When haggling for best price, speaking is the key. Don't let the person you are talking to take control of the conversation. If it's you who talks first and them who answer to you, chances of negotiating a better deal increase. Keep in mind that fewer people travel during recession so vacation providers, especially when it comes to All Inclusive Vacations will likely be willing to negotiate as their sales are lower than normal.
While verbal haggling may seem outdated, it is as valid today as it's been for centuries. Albeit nowadays it's becoming a dying skill but it's still deep within us and can easily be done. This is how it's done: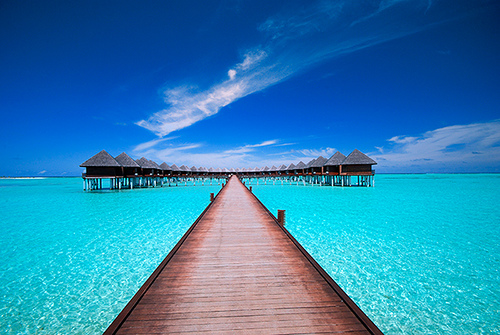 How to Haggle for Best Price on Vacation – Practical Tip
Assume for one second you want to stay at Scottsdale Princess Resort and you're also interested in The Sanctuary nearby. Both cost US$250 a night. Do some research and work out the price that's lower than regular rate, but not unreasonable. Once you got that down, pick up the phone and get ready to haggle your best price. You can do it easily by telling them that the other hotel has offered you a price which is much better than what they are offering (the one you have worked out in your mind as well priced, but reasonable). It's easy and doesn't take special acting skills to manage.
Once you have suggested that a competitor is able to offer you a better rate than a place you are calling, the most common response will be an attempt to match the price. Or a person you are speaking with might put you on hold to speak with their supervisors and see if they are able to offer yet better price to gain you as a customer. The key is to remain reasonable. Don't call a top class hotel and try to get a price of a cheap hole in the ground. Haggling ends the moment reason is abandoned.
Car Rental Haggling Tips
Haggling for a car to rent works in a similar way. Start up your internet and do a search for the cheapest rates available in your area. Try all the big companies, such as Avis, Thrifty, Budget, National, Discount Car, Enterprise, Hertz, etc and see what specials they're currently running. You can find their websites by typing their name along with "car rental" plus your location in the search engine.
Next look up some independent car rental places that are not part of any big company. Yellow Pages would be your friend on this one. You may be surprised how many "Joe's Car Rental" places you might find in your area. These do not get the exposure and recognition of large car rental chains and as such will likely have more reasonable prices. Call them and find out with them what they have to offer on the type of car you need. The call big guys and tell them that Joe's Car Rental only charges this much for that car and they will also drop the car in your driveway for free.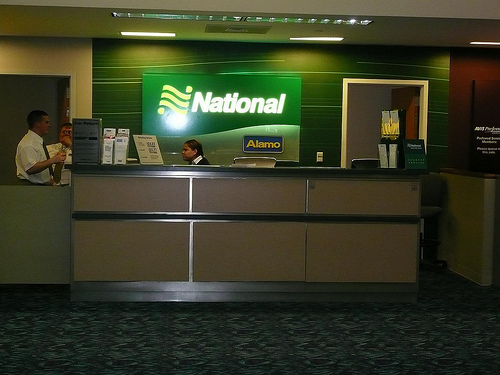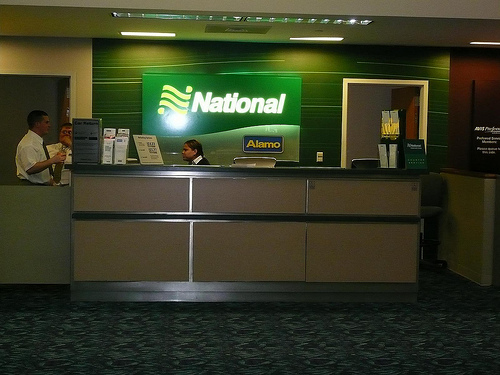 Success here hinges firmly on the power of persuasion and your ability to speak well, however anyone can do it. You won't have direct face to face encounter, you can do whatever you want on the phone. And if it doesn't sound like it's working out, just tell them you got to go and will call them later. Hang up and move on. Remember, this little bit of haggling can land you the best price. And the best price saves you money you work so hard for. It's worth it every bit of the way.
One more thing – it helps if you can get someone with authority to make decisions on the other end of the phone line though.
Airline Haggling Tips
Of all the haggling efforts, trying to get a significant drop in price from the Airline operators is more challenging, but not impossible. As a general rule, booking early is the key to cheap flights although sell offs can save you more.
I think the best way to haggle for the best price is to engage in a cheerful and warming conversation with the person on the other end of phone line. If you end up with a moody and uncooperative telephonist, it's best to hang up and call the same number again in a few minutes. Phone number for reservations usually lead to call centers with several operators. If one gives you hart time, simply hang up and call again. You will likely reach a different operator so try with them. If it doesn't work out, hang up and call again. Keep trying until you get a person who sounds like they are in a good mood, happy and content and ready to listen. They are the one to talk to and haggle with.
If it sounds like the call center you are reaching with this number is an overseas operation, it's best to give up and try a different airliner. The operators in some thirst world countries which are outsourced by the airliner have no experience and always fail to give a deal. They are generally very difficult to talk to, not very friendly and fail to understand that you are potential customer who doesn't have to spend their money with them, but can give their business to somebody else.
Once you got right person on the line, try small talk to engage in friendly and courteous conversation. Compliment the agent and remember to thank them for speaking to you when you're done. But that's all when you're done. First you need to get yourself the best price possible. Do it this way:
Ask questions such as "Is there a way to get a cheaper fare?" or "If I travelled at a different time or date, would it get me a cheaper fare?" A good one, probably the best is "If you were to fly to (your destination here), how would you go about getting yourself a plane ticket?"
I save myself money using above mentioned haggling tips all the time. it's really not that difficult. Have the confidence to haggle and you'll breeze through the recession without once feeling its bite. Think of the amazing places you'll visit – drum up the motivation then pick up the phone and talk yourself into the deal you deserve.