Mesquite Sand Dunes is a popular attraction in Death Valley National Park, located in California, USA. This unique landscape features towering dunes that reach as high as 100 feet, and is a must-visit destination for nature enthusiasts and photographers alike.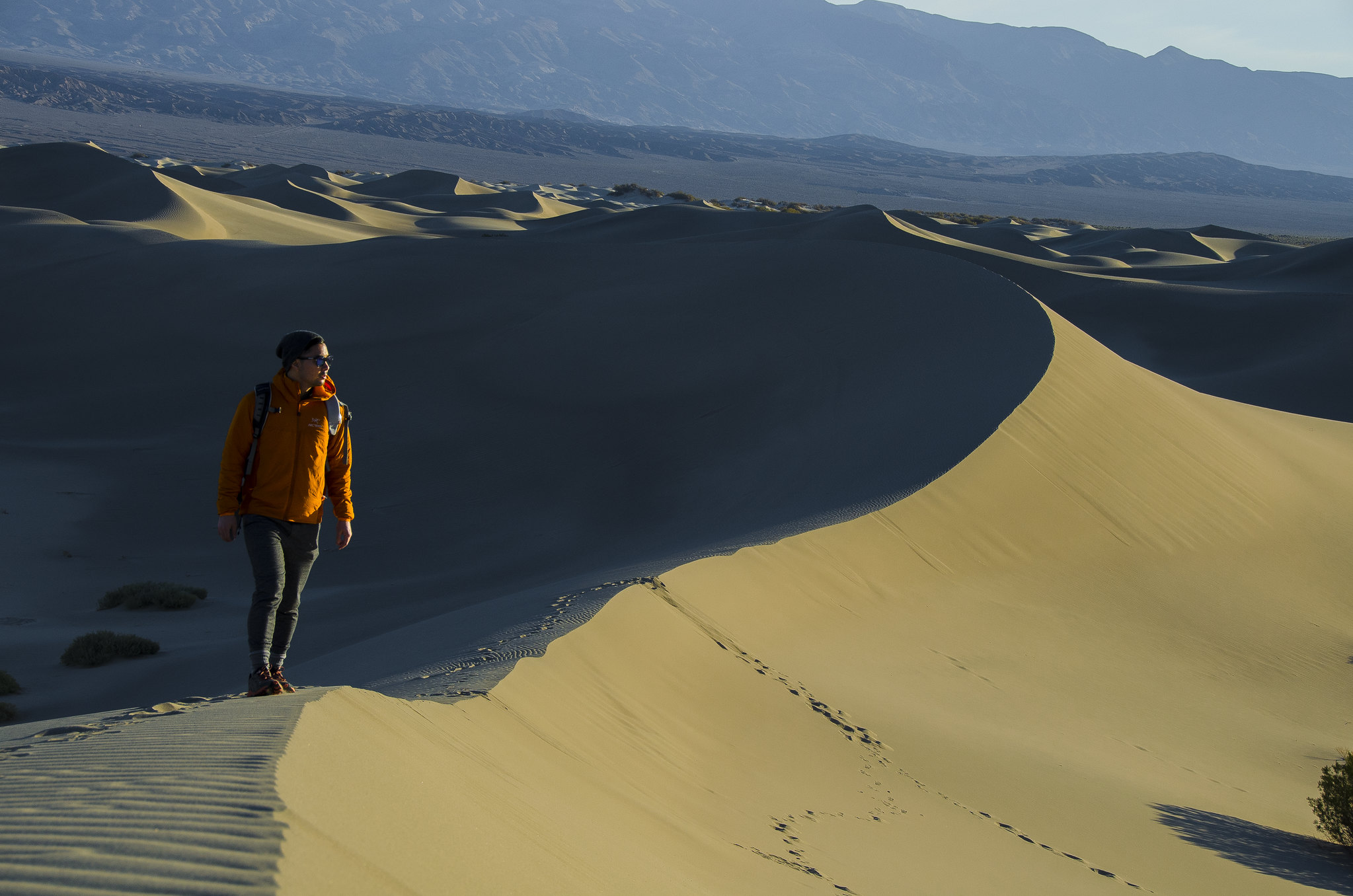 The sand dunes are believed to have formed over thousands of years, as wind carries sediment from nearby mountains and deposits it in the valley. As a result, the dunes have become a vast playground for adventurers looking to hike, sandboard or simply admire the picturesque landscape.
One of the best ways to explore Mesquite Sand Dunes is to take a walk along the various trails that meander through the dunes. As you navigate through the soft sand, you'll encounter beautiful patterns and textures that change with the light throughout the day. Sunrise and sunset are particularly stunning, as the sun's rays cast dramatic shadows and create a warm glow on the sand.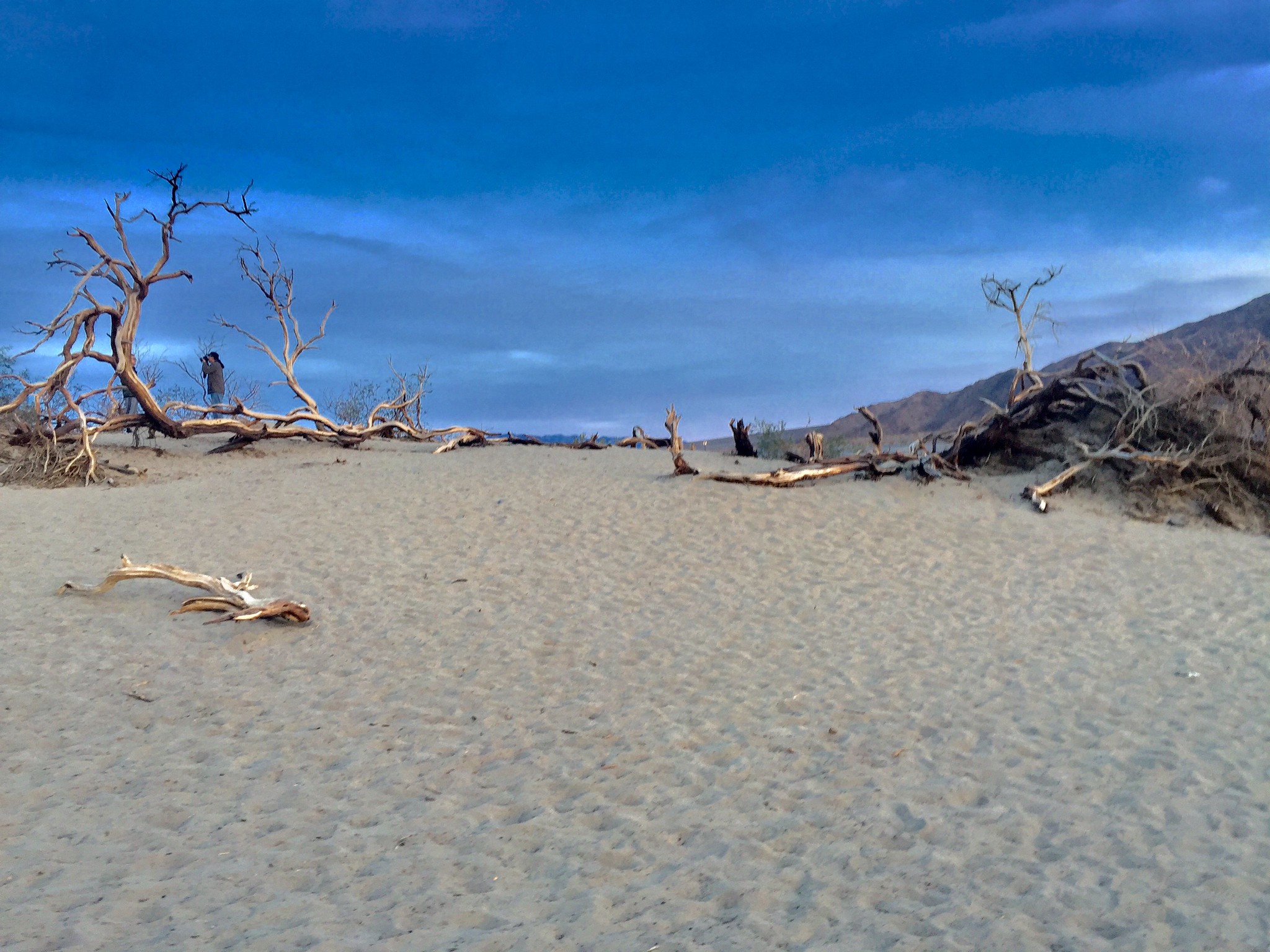 In addition to its natural beauty, Mesquite Sand Dunes also offers visitors a chance to see desert wildlife such as lizards, snakes, and small mammals. If you're lucky, you may even spot a coyote or bobcat as they roam through the dunes.
Mesquite Sand Dunes is a popular location for photographers, and it's not hard to see why. The striking contrast between the golden sand dunes and the surrounding mountains and blue sky provide the perfect backdrop for stunning photographs. Some of the most iconic images of Death Valley National Park have been captured at Mesquite Sand Dunes.
Visitors are advised to bring plenty of water, sunscreen and appropriate footwear when exploring Mesquite Sand Dunes. It's important to take precautions in the desert heat, and to respect the fragile ecosystem of this beautiful landscape.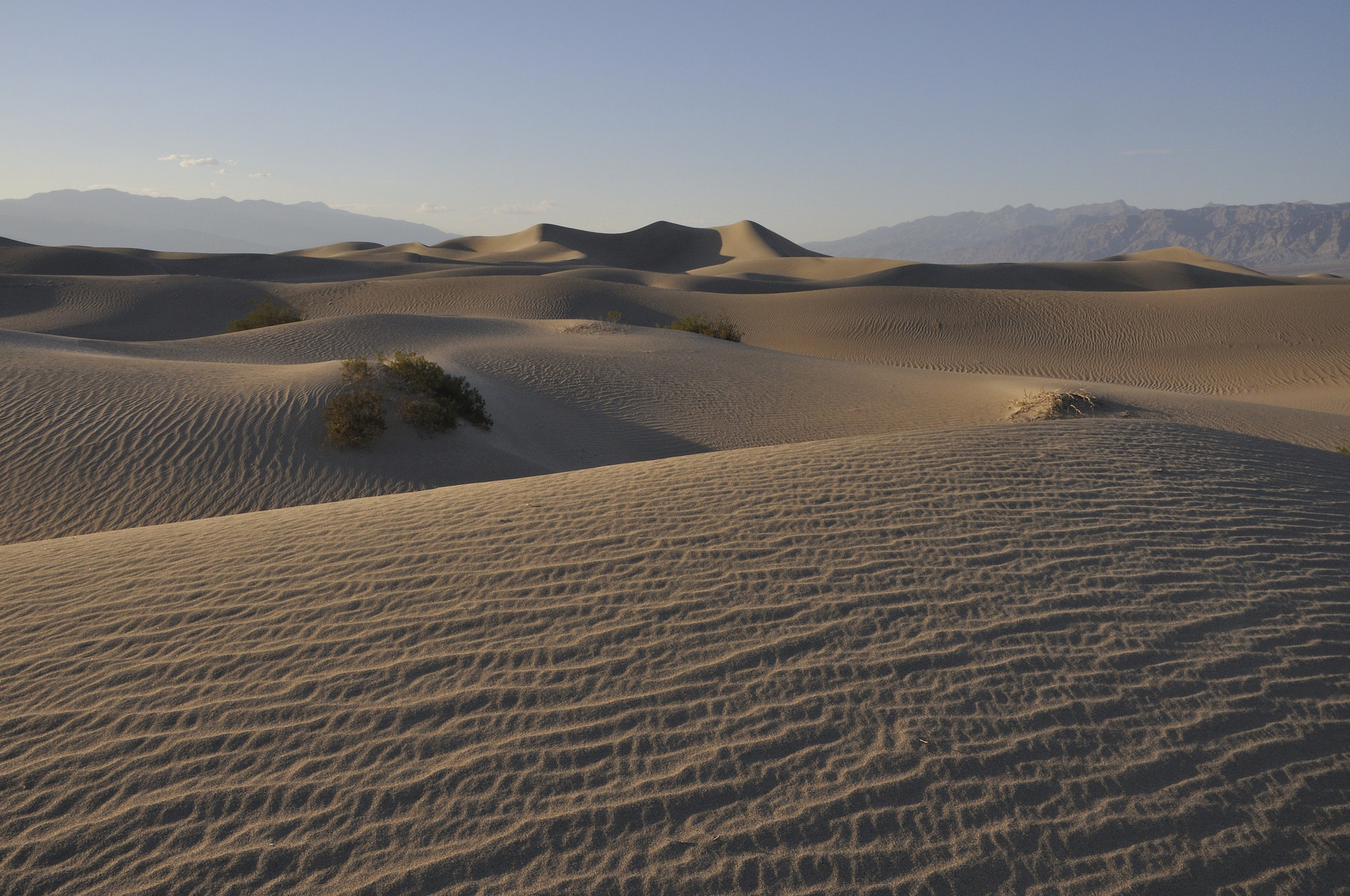 In conclusion, Mesquite Sand Dunes is a true gem of Death Valley National Park, and a must-see for anyone visiting the area. Its stunning beauty and unique landscape make it an unforgettable destination for nature lovers, photographers and adventurers alike.