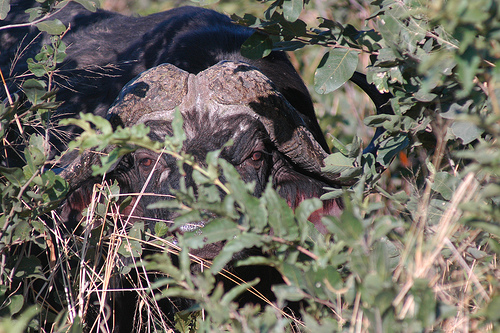 I've never known anyone who wouldn't return home from Botswana Safari Holiday entirely speechless. The wildlife and landscapes of this African country have been inspiring and delightful since the dawn of tourism. Having close encounters with wild beasts and seeing nature's finest in their natural habitat is thrilling beyond words. Watching programs on The Discovery Channel or on National Geographic's discs is one thing. Seeing it with your own eyes and being there when it happens takes it to a whole new level. Don't get me wrong, African nature discovery programs are mind-blowing to watch on the tube, but getting there and living it with all five senses is unparalleled.
Botswana Safaris in Popular Literature
Botswana Safaris were the subject of Mark and Delia Owens 1992 best-seller 'Cry of the Kalahari'. The book describes Botswana Safari in great detail and a lot of passion. It is easy to fall in love with Botswana and write about Safari tours with passion, because few African countries offer better Safari vacations that Botswana. But the greatest selling point is the fact that Botswana is not as over run with tourists as most other African countries.
If you opt for Safari in Botswana, you are unlikely to compete with other vehicles plowing through the same area. This has its advantages for some people and disadvantages for other. If you prefer meeting other explorers from different parts of the world, you may like taking a Safari tour in Kenya better. The grasslands there are full of tourists who can often point you to where large herds of animals were seen. In Botswana you are often left to your own devices. Which makes it more adventurous and you are not "forced to share" what you see.
If you're looking for ultimate in adventure, I recommend Botswana Safari Holidays, you're gonna love it.
Botswana Hotels
Tourism is one of the main ingredients of Botswana's economy and the government has been looking at improving services provided. Chains of quality hotels are now available so your hospitality experience is as pleasurable as the safari tour itself. Botswana hotels are often introduced into the natural surroundings in a way so as to match the breathtaking spirit of the wildlife and the scenery.
Let's explore some of the best Botswana Safari Locations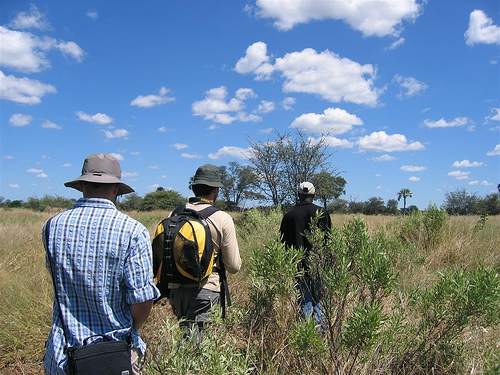 Botswana Safari in Okavango Delta
The Okavango Delta in Botswana is the largest inland delta in the world. It's well watered, thanks to delta's waterways that pass through the Kalahari Desert without flowing into the sea irrigating the area and creating a mosaic of palm islands. These islands are rich in vegetation, often overgrown with lush grass. Beautiful mammal species can be encountered throughout the Okavango Delta, including elephant, buffalo, giraffe, and more. Ample varieties of bird species are plentiful on the banks of the Okavango Delta offering spectacular photo opportunities.
Botswana Safari in Moremi Reserve
The Moremi Reserve bears the name of chief Moremi of the BaTawana tribe and is located in the heart of the Okavango Delta (see above). The Moremi Reserve is regarded as one of the most beautiful wildlife reserves on entire African continent. You can see wide range of wild animals, like elephant, zebra, giraffe, or buffalo there, but the park is also rich in presence of many predatory animals, such as leopard, cheetah, lion, etc.
Botswana Safari in Xakanaxa Lagoon
The Xakanaxa Lagoon is right in the heart of Moremi and is known for large herds of antelope, along with wild dogs and leopards. It is possible to lodge directly on the lagoon which pushes the entire adventure to a whole new dimension. Several private camps are set-up along the edge of Xakanaxa, so you can choose according to your luxury expectations and budget. 'Chiefs Safari Camp' and 'Camp Moremi' are situated and integrated with the landscape so well, that you can stay within the safety of the camp while still observing wild game that's literally within your reach.
Botswana Safari in The Desert
If you can make it to Botswana during animal migration season – which is between March and May, you can hire a 4×4 and take it into the desert for some real safari. There is no where to camp in the desert, so you would be sleeping underneath the stars. The ramifications for those who dare are awesome. You need to be aware of what you're doing and do not underestimate the desert. Sufficient supplies and a guide should be a must, unless you've lived in Botswana long enough to know the ins and outs. Besides, guides know where in the desert to go in order to get the most out of your adventure.
Hyena, jackals, antelope, lion and many other animals, including countless species of birds and reptiles live in the desert. There is something to see any time of the year.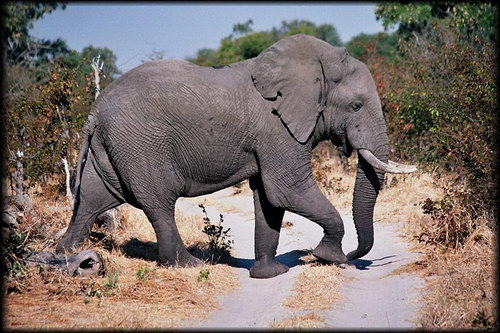 Cheap Safari Holiday in Botswana
While there are many travel agencies that specialize in adventure travel, these type of holidays are not the cheapest. Think $4500 or more. If your pockets are deep and you can afford it, this might be the best option for you. However if you're a little bit price conscious or just don't like spending money if there are less expensive ways to get the same or more. For a cheap Botswana Safari holiday, I would recommend booking nothing but the fight to Botswana from one of the cheap flight outlets in your area and rent your 4×4 when you get there. It will be more adventurous than having everything prearranged and the outcomes are typically far better as you're not stuck with the schedule. It's not difficult to stay at a camp in Botswana as arrangements can be made on the spot in person. If you do it this way, you'll get your Botswana Safari trip for the cheap, saving about 50% of otherwise high costing adventure.
And yeah, do Botswana Safari if you can. The impressions it'll leave on you will last a life time.