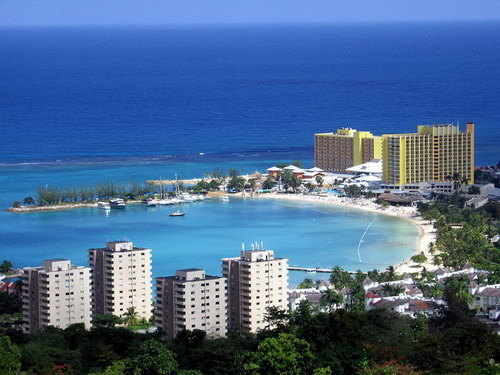 Ocho Rios is the second most popular resort town and tourist destination in Jamaica. Unlike Montego Bay – its bigger and busier brother, Ocho Rios is not overrun with bad crime and high murder rate, making it the safest and most recommended vacation destination in Jamaica.
Ocho Rios History
Ocho Rios used to be a small parochial village. Local economy was mostly driven by fishing and banana growing until it was discovered and turned into a popular tourist destination. Today, Ocho Rios is one of the busiest ports of call for cross-Caribbean cruise ships, bringing thousands of new visitors to the town every day. This fast growing popularity made Ocho Rios one of Caribbean's fastest growing towns. The popularity grew further after completion of Jamaica's north coast highway that connected Sir Donald Sangster International Airport in Montego Bay – largest airport in Jamaica with Ocho Rios, making the destination easily accessible to vacationers visiting Jamaica by air.
Hotels in Ocho Rios
Ocho Rios is home to several of Jamaica's best hotels and resorts. Below is the list of Ocho Rios' finest:
Couples Sans Souci Resort & Spa
Couples Tower Island
Sandals Grande Ocho Ríos
Sunset Jamaica Grande
RIU Hotel Ocho Ríos
Shaw Park Beach Hotel & Spa
Royal Plantation
The Blue House Luxury Bed and Breakfast Inn
Jamaica Inn
Ocho Rios Attractions
The #1 attraction not only in Ocho Rios, but in whole of Jamaica is Dunn's River Falls – the waterfalls that cascades down directly into the Caribbean Sea. There aren't many falls like that anywhere in the world. Most typically you have a river, then a waterfall and then it continues as a river again. In case of Dunn's River Falls, you have a river, then there's a waterfall and then there's the sea. A must do activity when visiting Dunn's River Falls is to climb the falls. It means exactly what it sounds like – you'd climb against the falls, against the stream of water that rushes around you. It's an extraordinary experience and doesn't require high level of fitness. Chains are available for those in need of holding onto something secure and it's also possible to hire a guide who will lead you up the falls. It's a must do when taking Ocho Rios holiday.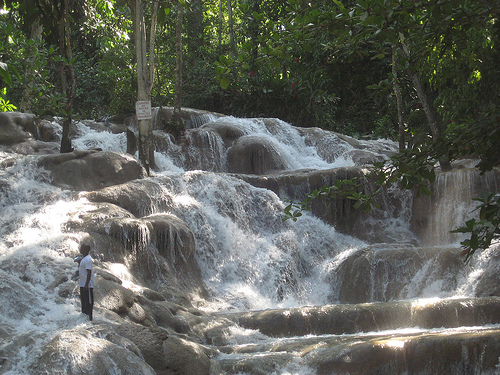 Attraction #2 – Dolphin Cove. Once again, this attraction is exactly what it sounds like. You can go for a swim along with dolphins. You can touch dolphins, get kissed by dolphins, interact with these beautiful fish and frolic in the water with them. Dolphin Cove is definitely an unforgettable experience and one of the most popular attractions in Jamaica.
Ocho Rios is home to many other great attractions. The Bob Marley Mausoleum features a nine mile tour that will take you on a journey through various stages of Bob Marley's life. Ocho Rios Craft Market is a small fenced area where locals try to sell you things and are not afraid to approach you to make sure you do business with them, not the merchant next door (or should I say "next stall"). It's a little bit of real Jamaica with real locals, but very safe, even though could be a little bit intimidating because of pushy salesmen. However, they're not any more pushy than most car sales men you'd dealt in your home town. Negotiate the price if you like the article and if you're unable to get the price you like, just walk away. It's that simple. If you want to see a lot in a short time, you can opt for one or more of many available tours. Phil Lafayette Tours has a great reputation, and so does Peat Taylor Tours. Their offices are easy to locate and offer variety of tours to meet any level of expectancy.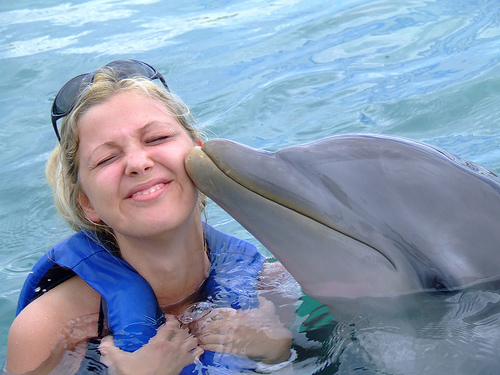 There is anything but shortage of attractions and things to do in Ocho Rios. It's near impossible to not enjoy your vacation when heading over there. Ocho Rios means Eight Rivers in Spanish. The night life in the area is lively and features its own rendition of Jimmy Buffet's Margaritaville. Many celebrities have their private retreats in Ocho Rios. It definitely counts as a great vacation idea. And don't worry about the bad reputation Jamaica is getting because of high crime rates.