It is more than common to see secluded retreats for couples, honeymoon packages for newlyweds, or all inclusive vacations for families, but what about singles? While it is true that many vacation hot spots cater to couples or families, single guys or girls are still left with plenty of amazing choices for great getaways. This list of Top 10 Destinations for singles may be out of the ordinary as it aims to introduce you to the spots for singles that are not as obvious, but it covers it all. Popular sun destination can cater to singles as much as they do to couples, families or elderly, but there are some hidden gems out there that just scream to let you know that if you are single and pay them a visit, you're in for one hell of a sexy ride.
10 – Ibiza, Spain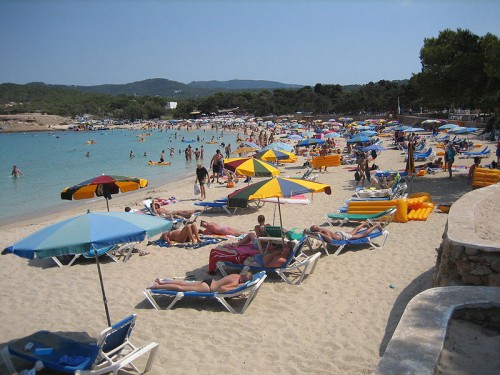 While many North Americans may not know much about it, Ibiza is the party island of Europe and as such a magnet for European singles. I have once heard someone refer to Ibiza as "The Island of Sun-Soaked Debauchery" or "The Gomorrah of the Mediterranean".
Ibiza is the place where you can let out your inner idiot and no one will judge you, not even if you get drunk out of your mind or start indulging in excessive sexual behavior. Party on Ibiza never stops, night bars attract some of world's top DJs and regardless of whether you're male or female, gay or straight, finding temporary loving on Ibiza is never too hard.
9 – Dublin, Ireland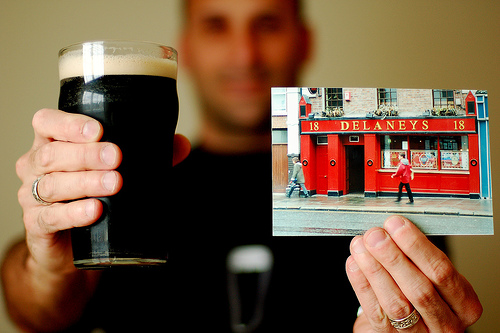 Falling love with Irish charm is as easy as one, two, three. It starts with irresistible Irish accent and stays with you as you pop in to check out any of the many pubs lining what would seem as every single street in every town. Irish people have long had the reputation for being some of the friendliest in the world so strangers are always welcomed with a smile and open embrace.
It is no coincidence that Europe's biggest matchmaking festival for singles is hosted in an Irish town. Lisdoonvarna has a 150 years long tradition of matchmaking and even though traditions have changed over the years, as a single, you can indulge in Irish style boozing and let the romance develop spontaneously.
8 – Amsterdam, Netherlands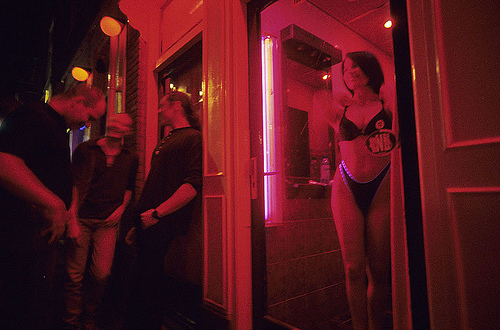 Amsterdam is notorious among singles for its lax approach to prostitution and drugs. What more could you as a single traveller want to ask for? Single bachelors visiting Amsterdam get to enjoy the best a life has to offer without much effort. Whether it's a little shag before a puff, or a little puff before a shag, or the two at the same time, Amsterdam has all it takes to see it delivered.
While Amsterdam is a heaven for pleasure seeking men, it also attracts crowds of single women who strangely, take pleasure at observing the people let loose and go wild. Afterall, watching an otherwise shy man walk into and out of brothels without a wink or second guess, accompanied by lingerie clad sexy women is quite a sight to behold. However, if streets full of sex shops and cannabis cafes are not quite your thang, you can still find romance by taking a stroll along one many bridged canals dotting this beautiful city.
7 – Juneau, Alaska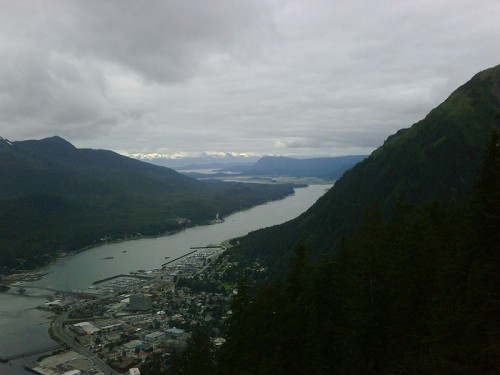 Unlike Amsterdam (listed above), Juneau has long been a magnet for women looking to hook up with men. There were stories that in Alaska males heavily outnumber females so each time a subject of this mysterious US state came up, lonely ladies listened twice as fast as anyone could speak.
The urban myth was slightly busted after the results of the 2008 US census were published. Based on the results, there are 109 men to 100 women in Alaska, which is a little bit less than single women would have hoped for, however given the average opposite ratios of just about every other region in America or the rest of the western world for that matter, single ladies who dare the cold and wander up north will soon find themselves surrounded by the world where single men outnumber single women.
6 – Reykjavik, Iceland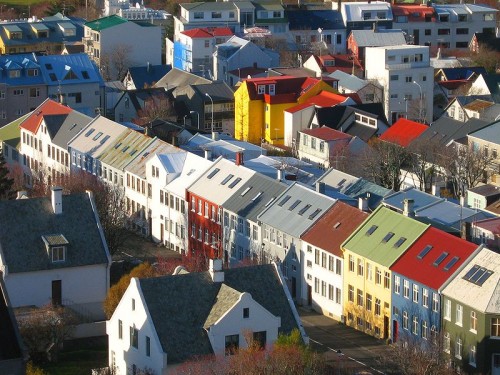 Iceland's capital city of Reykjavik is the proof that those who search for top destination for singles in the tropical regions are missing out on the finest spots. Yes, Iceland is way up north but since it's an island, it is surrounded by an oceans the warm currents of which keep the temperatures rather moderate throughout the year.
Being a nation of Vikings, the ratio of sexy, long legged women is ridiculously high and if that weren't enough, their reputation for being "easy" is well known around the world. As someone who'd been to Iceland and got a chance to enjoy this openmindedness of beautiful Icelandic women, I can confirm that even though they don't see themselves as easy, they certainly are very open about sex and don't allow anything to get in their way of enjoying simple pleasures in life. Getting laid on a first date in Iceland is nothing unusual so if you're a single person looking to get romantic with all that comes with it, Iceland is a perfect choice. Nevermind the breathtaking scenery.
5 – Tokyo, Japan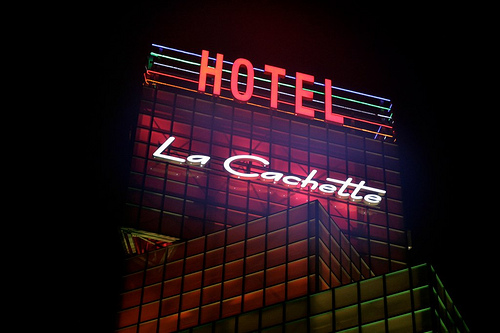 I know, I know – what the hell was I thinking to include Tokyo in the list of top destinations for singles, right? Well, I realize that that's what many of you are thinking, but if you look at sheer numbers and density of love hotels in Tokyo, you will instantly understand that this Asian metropolis is a Mecca for singles.
Tokyo's love hotels are built to facilitate a few hours of privacy for any two people seeking to have a little time for themselves and everybody knows what this time will be used for. Love hotels are easily identifiable by large illuminated hearts at the entrance and are abundant in proximity to subway stations, highways and at city's outskirts.
Since the purpose of love hotels is clear, they are made to require as little human to human interaction as possible. You either deal with machines after a credit card payment, or you have someone behind a frosted pane of glass who can't see any more than the tips of your hands dealing with you. To accelerate your enjoyment, some love hotels are equipped with rotating beds, ceiling mirrors, karaoke machines and… as you could expect from a country like Japan… BDSM gear.
4 – Monte Carlo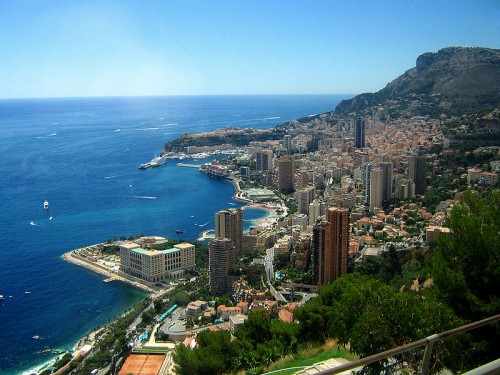 OK, yes – Monte Carlo is not for single travellers on a budget, but imagine the rush of always interacting with people who are ridiculously rich. Being single in the city of money has its perks and visiting a casino or any of the high end night clubs could get you hooked up with a wealthy (and lonely) European businessman.
While Las Vegas could be a place for single ladies to hook up with rich men, Monte Carlo could be a place for single men to hook up with wealthy women. It may be an adventure that requires thicker pockets, but once you submerge yourself into this world of fine liquor, best cigars and gambling alongside world's billionaires, the universe full of older women who need attention of younger men will emerge before your eyes and make it up to you.
3 – Pattaya, Thailand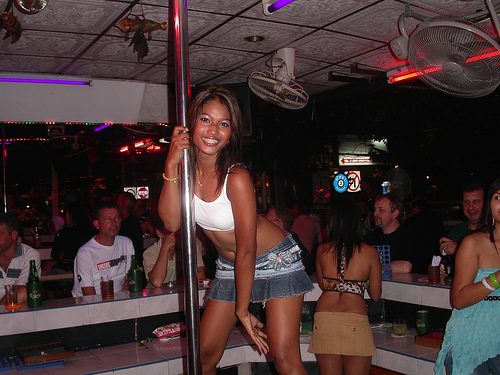 Thailand may no longer be an exotic destination, due to excessive popularity among tourists, but it's still a heaven on Earth for singles (though mostly men) of both sexual orientations. Pattaya is THE spot for straight males, while Phuket will please those with homosexual tendencies or those seeking an adventure with a ladyboy.
All single men should try Thailand as the best therapy for being single. Even if you may not be perceived as particularly attractive, you will get more attention than you could bargain from in Thailand. And it will come from slender, young women with tight bodies. It's the time when, regardless of your age, appearance, social status or whatever other disabilities you may be suffering form, you get to be the one rejecting them, not the other way around.
2 – Las Vegas, Nevada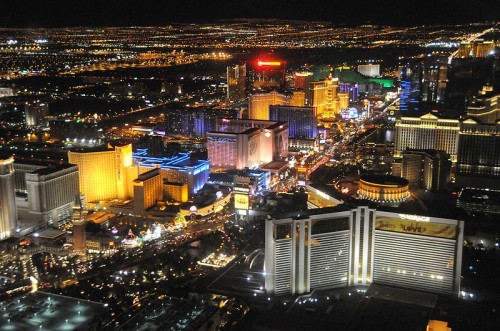 What happens in Vegas, stays in Vegas. Can there be anything more I need to say when introducing Vegas as top destination for singles? Moreover, while in Vegas, you can count on it that there will be a bachelor or bachelorette party somewhere nearby and there would have to be the devil in it if you returned out of one of those without some wild stories of outrageous sexual debauchery.
Don't be surprised if you sober up after a wild night in Vegas finding a tiger in your bathroom. The Hangover may be a movie, but partying in Vegas is nothing short of insane so expect the unexpected.
1 – Havana, Cuba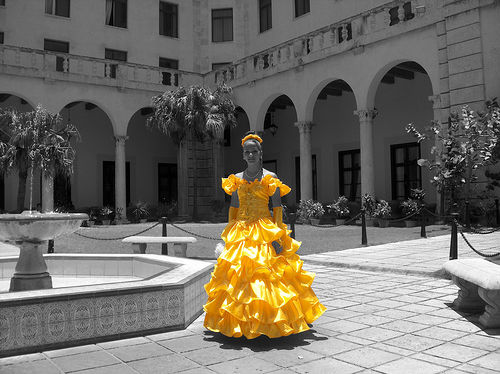 Was there any doubt about that? Not only are Cuban girls drop dead gorgeous, they are also friendly and approachable. To top it up, Cuba is in perfect proximity to North American making for an easily accessible destination for us who live there (albeit slightly tricky for US citizens), and it offers true, unwesternized experience with raw eroticism and sexuality.
Aside from gorgeous women, Cuba will also astound single visitors with its beautiful beaches, world's finest cigars and exquisite rum – all for ridiculous prices (unless you don't know where to look and fall for overpriced tourist traps). Cuba as a destination for singles truly delivers.
BONUS #1 – Hedonism, Jamaica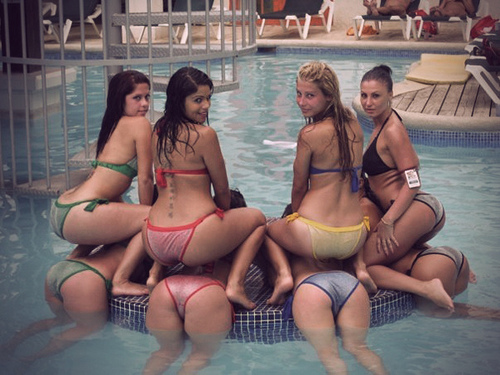 This goes without saying. Hedonism resorts of Jamaica are specifically aimed at singles looking to set their sexual nature go aloose. If naked swim parties in the pool at midnight don't get you, then discos that are off limits to couples will. Hedonism is all about hooking up and enjoying the pleasures of life without regret or hold-backs.
BONUS #2 – Single Cruise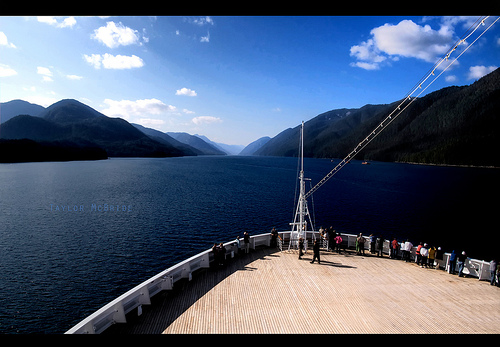 I've never tried a Single Cruise so I can't comment on how enjoyable that really is for a single traveller. Because of limited availability of people of the opposite sex, I tend to have mixed feelings about their deliverability.
For one, if you don't find a person you seem to click with that would not have already been picked up and claimed by somebody else, you will be stuck on a friggin boat watching others enjoy their time while you have no one to go at it with until the cruise brings you back on land. Secondly, if you do find someone you like but they don't reciprocate your feelings (even if they're single), you're gonna end up feeling hurt instead of pleased, which could have the opposite effect from that which you seek.
Perhaps I would leave the comments on single cruises for people who tried one and can offer hands on experience. It's difficult for me to offer reasonable commentary having not had that seemingly essential firsthand experience.
What do you think? Did I hit or miss with my top 10 list of best destinations for singles? Yes, I did try to step away from the most obvious (not necessarily the best) options, while still leaving some approved good spots for singles on the list. If you think something should have been included in the list, please mention it in the comments.