Lanzarote is a barren and untamed island in the Atlantic Ocean, 125 km off the coast of Africa. It's part of Canary Island archipelago (hence under Spanish jurisdiction) and while very popular among European tourists, it's hardly known to most of us here in North America. Most of my friends here in Canada would have heard of the Canary Islands, but would not be able to tell you where they are located, nor have they visited any of the islands. Hence most of them would have that blank stare on the face if I asked them about Lanzarote.
Lanzarote is fabulous. It's a great island for adventurers, great for tourists who seek something different and great for any photo enthusiasts. However I would not recommend Lanzarote to anyone who's looking likes their holidays polished and decorated with lilies.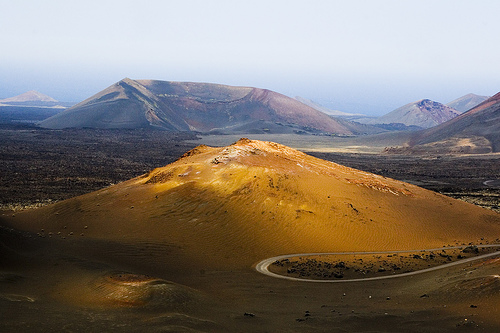 Barren Land of Lanzarote
There are 300 volcanoes on Lanzarote. The most active one – Timanfaya covered most of island's south with lava after its 26 eruptions in 6 years in the 18th century giving it that moon-like look. Visiting this land of craters makes for an extra-ordinary and fascinating spectacle. This whole area of Lanzarote looks so pre-historic, you kind of keep turning around and checking to make sure there isn't a T-Rex charging at you.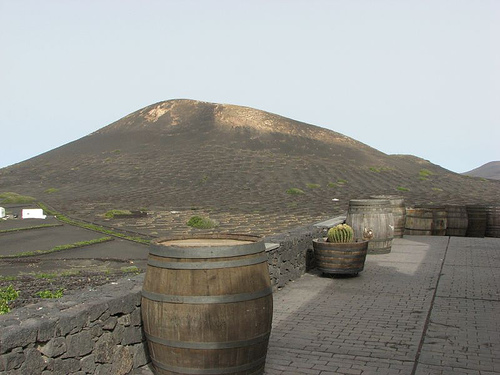 Lanzarote – Best Time to Travel
Doesn't matter which time of year you'd take a trip to Lanzarote – you're gonna hit the sunshine. Tropical climates of the island offer sunny weather year round with temperatures rarely dropping below 17°C. Lanzarote is quite windy, especially in July, hence riding pedal bikes that time of year might be a bit risky.
Lanzarote – Natural Beauty
As Lanzarote was growing in popularity among tourists form developed parts of Europe, investors were looking to turn its natural beauty into profits and looked at opportunities to open modern hotels and run billboards across the island. It would have happened had César Manrique – one of native artists not poked his nose into the politics and put a stop to commercializing the island. Thanks to bold headed efforts of César Manrique, Lanzarote retains most of its original, natural beauty and remains an unspoiled and untamed piece of land. Adventurous travellers can enjoy the futuristic looking craters the way they looked when they were shaped by unstoppable lava.

Lanzarote – North
Unlike the out-of-this-world land of the south, the north of Lanzarote offers tropical backdrops with palm trees and colorful birds of paradise. By visiting Lanzarote you can literally experience the two extremes in one day: volcano desert in the morning, tropical paradise in the evening.
Lanzarote Hotels
Finca de la Florida is located in the middle of the island. This strategic position will not offer you any views of the ocean, but it's great if you want to explore Lanzarote on a mountain bike (the best way to explore it. Some of the most wicked spots are not accessible by car). The hotel has bikes for rent and is one of the cheapest on the island – starting at $100 per double room
Casa de Hilario has a cool oriental feel. Some rooms overlook Timanfaya (that most active volcano on Lanzarote) and offer spectacular view as the sun sets over it. Double rooms start at $140, including breakfast.
If you're looking for luxury and cost is not a problem, then Hesperia Lanzarote is your hotel. It's a five star resort with views of the sea and close to poshy town of Puerto Calero. Double rooms start at $225 and include breakfast.
Timanfaya National Park
A visit to Lanzarote would not be complete without a visit to Timanfaya National Park. Yes, it's the same Timanfaya I had mentioned before. It's the liveliest of all 300 volcanoes on Lanzarote. About 30 volcanoes within Timanfaya National Park are still active and could blow any time, which really adds to the rush. Coach tours are available to take you up and close.
El Diablo Restaurant
It's exactly what the name suggests it is. Located within Timanfaya National Park, El Diablo serves chicken legs roasted over 600 °C volcanic fire that's 13 meters below surface.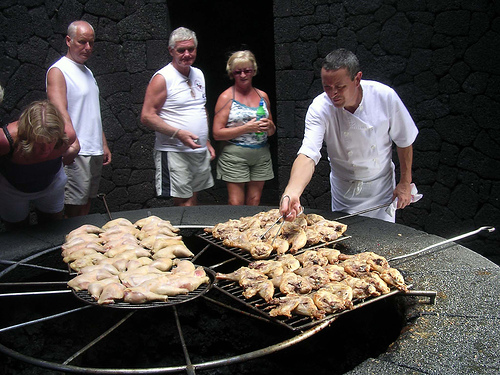 Jameos del Agua
Talk about out-of-this-world experience: Jameos del Agua is a set of lava tunnels. Some of them are partially collapsed and truly something else.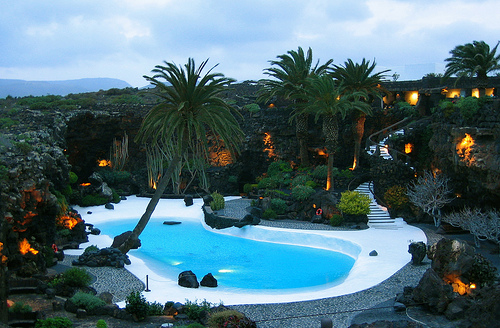 Mirador del Rio
Mirador del Rio is located on the northern-most tip of Lanzarote. It's an old lookout that offers the most spectacular views in all of Lanzarote.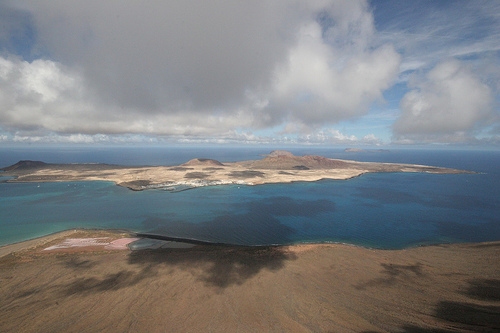 House of César Manrique
Remember César Manrique whom I mentioned above? He's the native artist who made sure Lanzarote doesn't sell out to retain its natural beauty. His house in Teguise is a cool spot to visit during your stay on Lanzarote. It costs $12 to get in and aside from his sketches of Mirador del Rio (the northern-most tip of the island as mentioned above) you can find the drawings by Miro and Picasso there. The house was build in the middle of black lava field.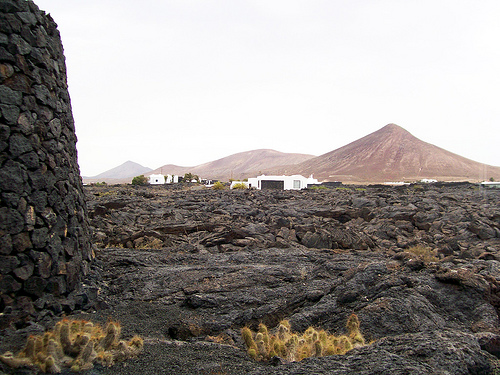 The island of Lanzarote is truly a spectacle for tourists who are looking for more than just a lay-back stay at an all inclusive resort. Active volcanoes create an aura of mysticism that will leave you in awe. Even though popular among Europeans, the island is rather unknown to most people in North America making it a great destination that none of your friends have been to.