When Christopher Columbus went to describe Madeira Island to Queen Isabella of Spain, he said it looked like scrunched piece of paper. This description is rather accurate. With its sharp edged ridges and volcanic hills, most of Madeira's mainland looks harsh and rigid. Along the coastline, however, the island overgrows with lush vegetation and rich gardens.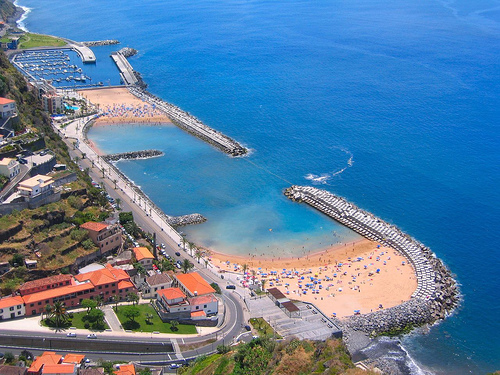 Madeira Location
Madeira is an archipelago in tropical areas of the Atlantic Ocean 310 miles from the coast of Africa (it's further north, closer to Europe than Lanzarotte of The Canary Islands). Madeira is the main and largest island of the four-island Madeira archipelago. Porto Santo is the second populated island. Desertas and Selvagens Islands are unpopulated. Madeira Islands are the autonomous region under jurisdiction of Portugal and fall within the European Union ultraperifric area.
Madeira – The Island of Eternal Spring
Owing to its rich vegetation and year round mild climate, Madeira is known as the island of eternal spring. If you like plants, flowers, trees and other things that grow from the Earth, you will love Madeira Island.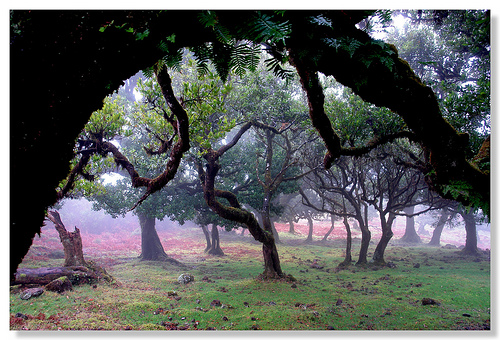 Madeira Attractions
Unlike most tropical islands, Madeira hasn't become a tourist attraction until late 1800s. Portugal government has invested more money into it as the popularity grew with creation of united Europe. Visitors can now enjoy world class spas, stay in poshy hotels, and have a meal in classy restaurants. If you're an adventurous tourist, you can enjoy wide selection of activities that pump adrenaline and bring unexplored rush to the body.
Still, thanks to its unbeatable uniqueness, Madeira is likely to impress those looking for something different. However, even if you're looking for more traditional approach seeking attractions widely available at most mainstream resorts, you are likely to find them on this island too. Let's look at some most popular Madeira attractions:
Funchal – The Capital of Madeira
City of Funchal got its name from the word funcho (fennel) which is abundant throughout Madeira Islands. The downtown area of Funchal is contained and can be easily explored on foot. It's full of cute shops and as whole of Madeira – abundant in tropical gardens.
Make sure you visit The Worker's Market (Mercado dos Lavradores) as it bears a true spirit of the island and offers some extraordinary articles for sale.
Sé Cathedral is a center point of Funchal and is worth paying a visit to. It was built in 15th century.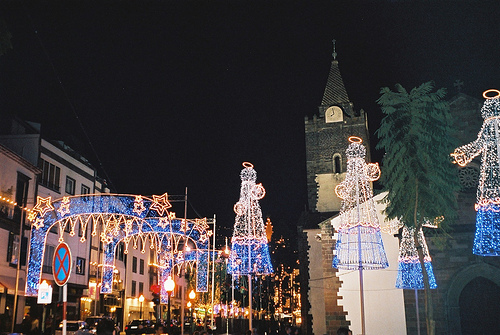 While you're still in Funchal, take a ride in a cable car from Zona Velha in Funchal to Monte. The cable car will take you above the old town, throughout the city overlooking the traffic below and roofs of old houses until you reach the valley aligned with gardens. The return ticket costs €13.
The Old Blandy Wine Lodge
Located in an old monastery, The Old Blandy Wine Lodge offers aged wine that date back decades. The barrels are not stored in cool cellars, but rather in warm attics, giving their wine that recognizable sweetness. Take a tour throughout the lodge and when you're done, take a seat in the Vintage Room to enjoy a glass of their finest.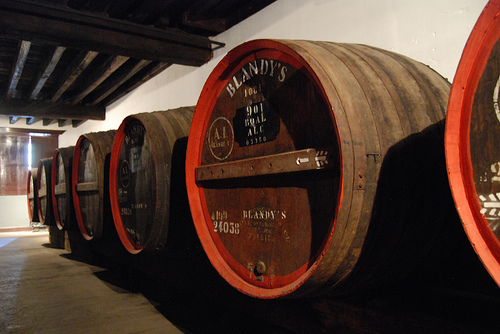 Madeira Gardens
The colors and scents of lush gardens will accompany you at most places of Madeira. Mild climate with high humidity creates conditions in which the plants strive. There is a plethora of gardens that you can visit and if you're a fan of exotic plants, you will be in seventh heaven. Whether it comes to camellias, rhododendrons or just really weird looking, futuristic trees, the gardens of Madeira will surely leave you in awe.
Toboggan Ride in Monte
If you dare, take a toboggan ride in Carreiro do Monte. It's a fun adrenaline rush. Two people can be seated in a toboggan that's steered by two experienced locals so you get safely to the suburb of Livramento sliding down cobblestone streets. The cost per ride is €23. Your steering couple will expect a tip, though.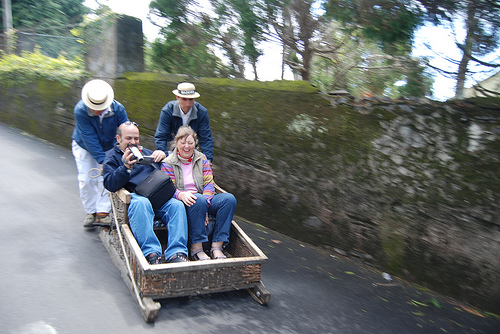 Levadas of Madeira
Levadas are a vast system of man made water channels that deliver rainforest water to all parts of the island, even the most inaccessible ones. Levadas are narrow paths that you can walk along. They vary in difficulty – some are easy to trail, some are more challenging, some require walking knee deep in water.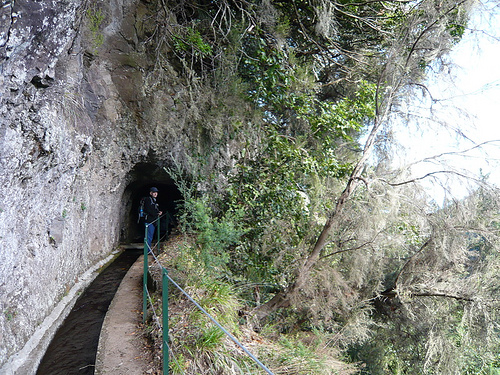 Cabo Girão
Cabo Girão is the second highest ocean cliff in Europe. It's located 50 kms south of Madeira's capital city Funchal. Cabo Girão looms to enviable 590m (1,935 ft.) above sea level.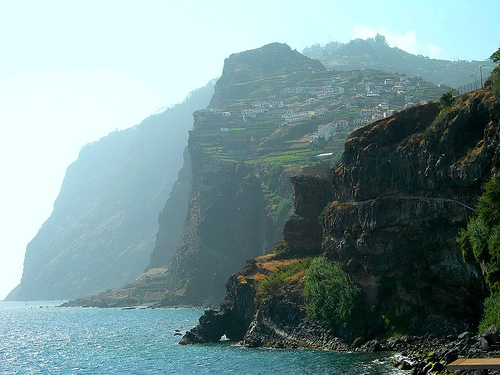 São Vicente Caves
Set of extra ordinary volcanic caves near town of São Vicente offer different experience for those who seek more from their visit (I really like visiting caves). You can walk lava tubes in São Vicente Caves.
Curral das Freiras
Curral das Freiras means "Nuns Valley". It's a small village engulfed by mountains in the heart of Madeira. The village was established in 1566 when a nun of the capital Funchal's Santa Clara convent fled there from a pirate attack. Curral das Freiras is very remote and local mostly live from what they grow themselves. Local chestnuts are delicious and the village is a host to annual Chestnut Festival.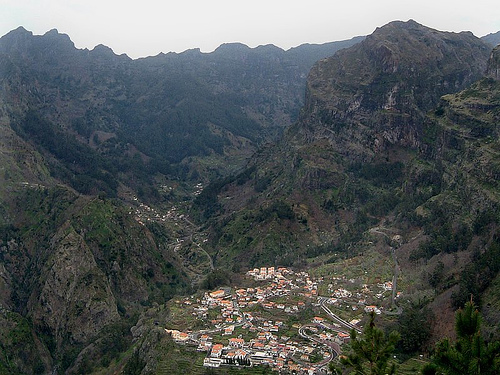 Porto Santo
Island of Porto Santo is separate from the Madeira Island, but is part of Madeira archipelago and is under administration of Autonomous Region of Madeira. Porto Santo is the second populated and the northern and eastern most island of the Madeira archipelago. Fairy to Porto Santo departs from Funchal once every day except from Tuesdays and takes two hours (return ticket costs €47).
Porto Santo is home to the famous 9 km beach with sand that is said to have healing properties. Burying yourself in Porto Santo sands could help with skin disorders, rheumatism and varicose veins.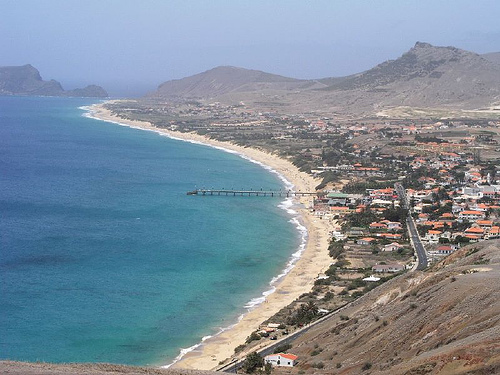 Canyoning in Madeira
Canyoning is one of the latest thrill adventures offered in Madeira. For those seeking adrenaline filled activities, Madeira offers several dozen routes with vertical cliffs and waterfalls for abseiling (descending using ropes and safety harness). Walking on gorges, swimming in natural pools, and jumping waterfalls of various difficulty levels into the pond below is guaranteed to deliver the rush you desire.
Hikers should not miss the levada trail between Pico Areeiro and Pico Ruivo – two highest peaks on Madeira Island. When you get high up on top of the hill, it looks as if you walked on the clouds.
Golfing in Madeira
Santo da Serra Golf Course – located in Via Rápida, just minutes from the airport, Santo da Serra Golf Course is overlooking the ocean and is surrounded by one of Madeira's most beautiful natural areas.
Palheiro Golf Course – located on a hill above Funchal, Palheiro Golf Course is in close proximity to Estalagem Casa Velha do Palheiro, Relais & Chateaux hotel and the world famous Palheiro Gardens.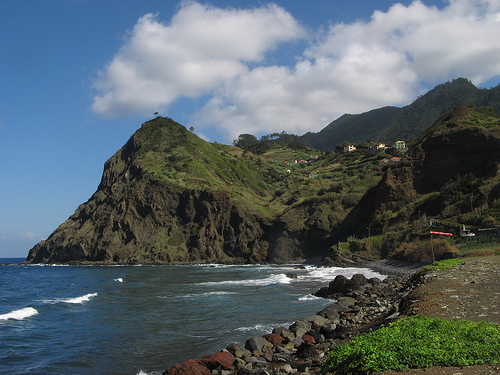 Madeira Hotels
Reid's Palace Hotel – it's a five star hotel in Funchal where Winston Churchill stayed when he visited Madeira. Priced appropriately to its category (from €280), hence only advisable if you can afford luxury.
Choupana Hills Resort – considered the finest hotel in Madeira, located just outside of Fruchal. Locally known as Travessa do Largo da Choupana. Prices start at €360
Quinta da Quebrada – located on Madeira's north coast in Arco de São Jorge, overlooking the Atlantic Ocean. Doubles rooms are from €195
Estalagem do Mar – on the north coast, just outside of São Vicente. Inexpensive accommodation starting at €50 in low season.
Madeira Restaurants
Doca do Cavacas – reasonably priced fish restaurant at Estrada Monumental, Ponta de Cruz, Funchal, Madeira
Golden Gate Café – established international restaurant on the corner of the world, Avenida Arriaga, Funchal
Xôpana Restaurant – high class restaurant with stunning view of Funchal serving world class food and wine. Located within Choupana Hills Resort and Spa, Funchal, Madeira
Les Faunes – world class French quisine restaurant located in Reid's Palace Hotel, Estrada Monumental 139, Funchal, Madeira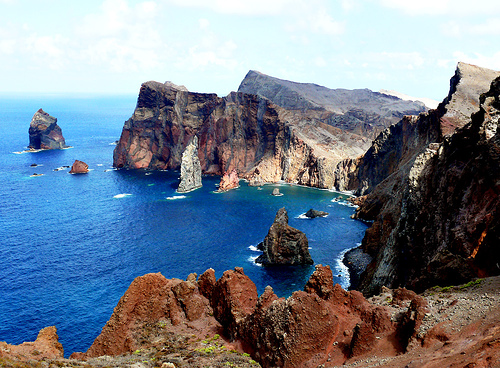 Madeira is a safe vacation destination with picture perfect scenery. It's growing in popularity, especially among adventure travellers and elderly Brits who can get to the island on a four hour flight. Madeira is enchanting all year round. The summers are warm and winters are mild. It's a great place to relax and restore the balance of body and mind. The people of Madeira are friendly and welcoming. I'm sure you'll love Madeira if you choose it for your next vacation.