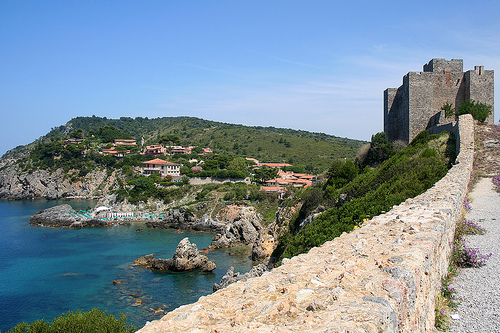 A vacation in Italy is often associated with romance, lots of history and bad ass pizza. But there's so much more to Italy than this. If you're a hopeless romantic, there is hardly any country that would strum your unspoken love affair tune as loud as Italy. But even if you're not, when it comes to Tuscany, the region on the western coast of central Italy – you're in for some serious treat whether you're a beach lover or an adventurer looking for an exciting place to explore.
Tuscany Beaches
Tuscany boasts some of the finest beaches found anywhere in the world. The entire coastal region of Tuscany is just amazing but each time you get on a beach you'll find it well looked after, clean and maintained. Water quality is a story on its own. Tuscany has water so clean it'll make you wonder if they've installed water filters in the sea. Many of the beaches found throughout the coastline of Tuscany bear the Blue Flag symbol, which is a FEE (Foundation for Environmental Education) award given to the beaches with the best water quality and the greatest environmental management. This is a major plus point for Tuscany, especially if you're planning a vacation in Italy with kids, because you know you would be on a great beach, swimming in waters that are clean, safe and environmentally friendly.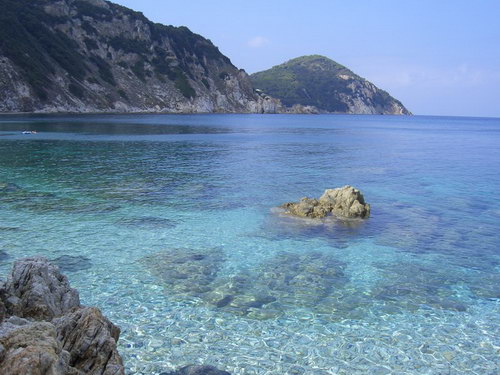 Tuscany Hotels
Tuscany is a popular tourist destination not only among Europeans, but among people from all over the world. As with most places in Italy, Tuscany hotels offer quality accommodation, great food and top notch service. Countless ocean front hotels located just meters form the beach offer magnificent view of the Tyrrhenian Sea with islands of Tuscan Archipelago mounted in the distance.
Tuscany Food
Did I mention that Tuscany is in Italy? I think I did. Being in Italy, I don't think I need to focus much on quality of food. Let me just sum it up in a single sentence – Italian food is to fall in love with. Be aware, that you will be eating actual Italian food, not food from Italian restaurant abroad. This is the heart of it all. This is the real deal, Italian food as it is meant to be prepared and eaten.
Food in Tuscany is fresh and abundant. Being close to the sea, any form of seafood and fish are bountiful. Tropical climates of the Tuscany regions allows for growth of luscious vegetables and fruit which are also profusely available. You also have to try Italian wine. Nearly every small town and village in Tuscany has its own wine production with wines so good, it will make you want to stay in Tuscany forever.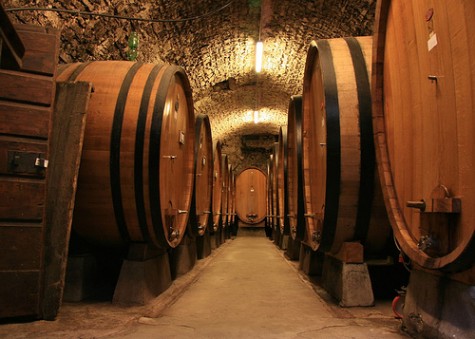 Tuscan Cathedrals
Cathedrals (duomo in Italian) can be found in every town or village in Tuscany. Each of them is a beautiful masterpiece of old architecture and each of them beautiful in its own way. It's impossible to select out just one or two. They are all gorgeous.
Florence
Florence is the capital of the Tuscany region in Italy. The beauty of this city has been praised so much in songs and poems that I doubt there is anyone out there who'd have any doubt regarding Florence. It's one of the biggest gems of a town anywhere on planet Earth, not just in Italy.
When visiting Florence, make sure you drop in the Galleria dell'Accademia where statue of David, famous masterpiece of Michelangelo is housed. Art lovers should also visit Uffizi Gallery which houses the largest collection of the best Renaissance art in the world.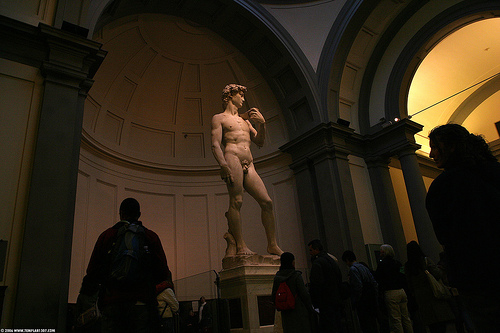 Province of Pisa, Tuscany
The Province of Pisa, one of the dominating parts of the coastal region of Tuscany stretches from the province of Luca on the north to the province of Grosseto on the south. It's home to the finest European beaches as well as to historical riches and countless attractions.
Leaning Tower
Naturally, when visiting town of Pisa in Tuscany's province of Pisa, you have to check out its main landmark – The Leaning Tower. The beginning of The Leaning Tower date back to 1173 and it started to lean shortly after being built as the ground below was subsiding. Due to safety concerns, The Leaning Tower was closed to public for several years but was reopened in 2001. The tickets cost 15 Euro (not very cheap) but the experience is extraordinary.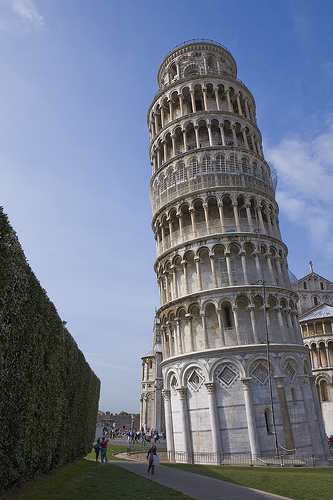 Island of Elba, Tuscany
Isola d'Elba is an Italian name for the island of Elba, located about 20 km west of Piombino, a town in the province of Livorno, Tuscany. Isola d'Elba is the third largest island in Italy, following Sicily and Sardinia and is the largest in Tuscany. Isola d'Elba is the most famous for being the exile island of French emperor Napoleon Bonaparte where he was held for 300 days until he made his last stand and faced final defeat at Waterloo.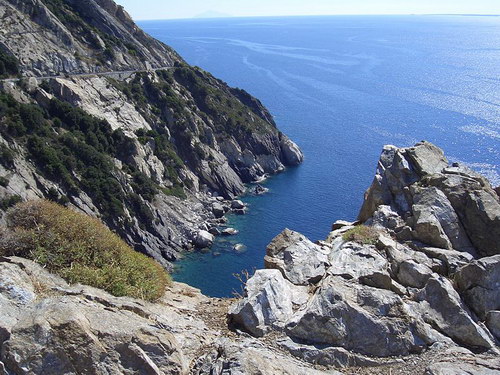 Relaxing Vacation in Tuscany
Tuscany offers a very relaxed atmosphere that's perfect for anyone wishing to escape the hassling life and challenges it brings. Tuscany is a welcoming place that will soothe your weary body and mind. Clean and gentle waters of the Mediterranean Sea will wash away the stress from your muscles to make way for a romantic dinner you can enjoy with that special someone. Countless activities are available throughout Tuscany for those wishing to add more excitement to their vacation in Italy. You can rent a boat and sail the waters of the sea, you can put on fins, mask and snorkel and dive under the salty water to explore abundant sea life, or you can go water skiing – there's never a boring day in Tuscany.
Quality of a vacation spot can best be judged by the reactions of people who have visited the area. If they have positive things to say, you can be assured that it's a great vacation spot. If they say they're guaranteed to come back for their next vacation, that's a near perfect vacation, but when they say they want to move to the area and live there forever, you know you're in for a treat and the vacation will be perfect. And that's what Tuscany, Italy and perfect beaches with clean water it offers is like. Benvenuti in Italia