Located on top of Vindhyagiri Hill in Shravanabelagola of Mysore, India stands the tallest monolithic statue in the world. Carved out of a single block of granite, the 60 feet tall Gomateshvara Statue can be seen from 30 km away. Gomateshvara Statue was built by Chamundaraya – a minister and poet from the Western Ganga Dynasty between 978 and 993 CE and has been a site of pilgrimage for Jains ever since.
Gomateshvara Statue depicts a Jain deity Lord Gomateshwara. Jain devotees flock to the Gomateshvara Statue every 12 years to celebrate what's known as the Mahamastakabhisheka festival. During the festival, the statue is sprinkled with water, milk, sugarcane juice and saffron flower paste (in that order) which are brought before Gomateshvara in 1,008 vessels. The bathing of Gomateshvara Statue is followed with offerings of silver and gold which the devotees leave at the deity's feet.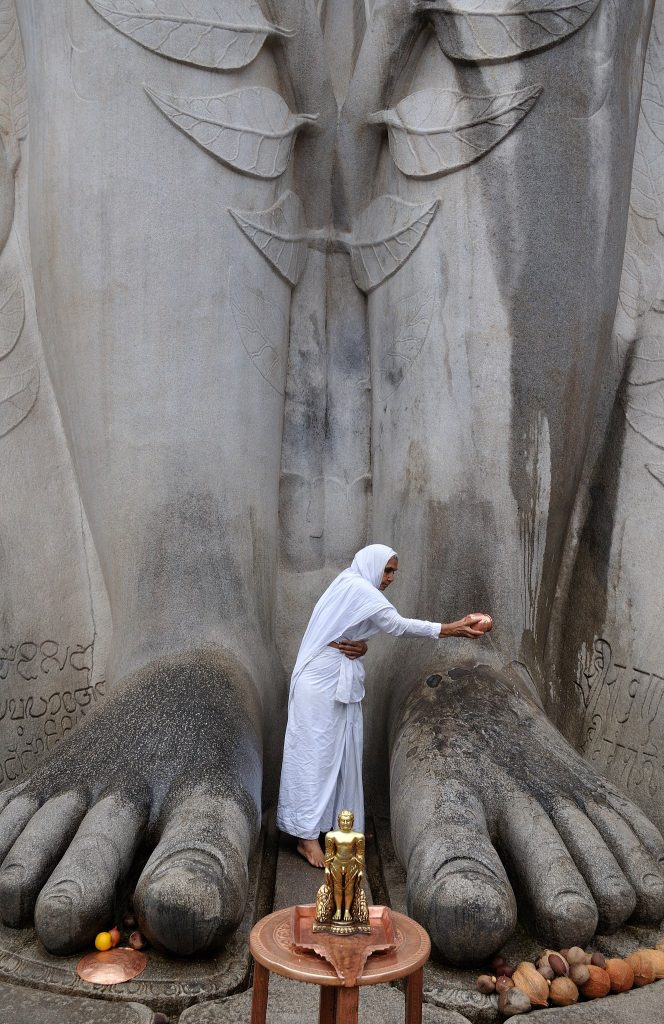 614 steps lead to the top of Vindhyagiri Hill where the Gomateshvara Statue is located. Several temples can be found along the way and at other parts of the hill. The hill is also famous for its inscriptions dating as far back as 600 CE. There are more than 800 of them at various spots around the Gomateshvara Statue.
Below is the video of Gomateshvara Statue or Bhagwan Bahubali as it is known locally. The video description states: "Monolithic statue of Bhagwan Bahubali located in Shravanabelgola, Karnataka, India. It was built by Hoysala Senapati Chamundraya around 983AD":