As dusk falls upon eastern Thailand and daylight starts to shimmer away, clouds of innumerable bats start to fill the skies over Khao Yai National Park. Thousands upon thousands of bats emerge from the caves to feed on small insects, making it look as though a giant shadow from the middle of the earth arose to cover the star filled sky.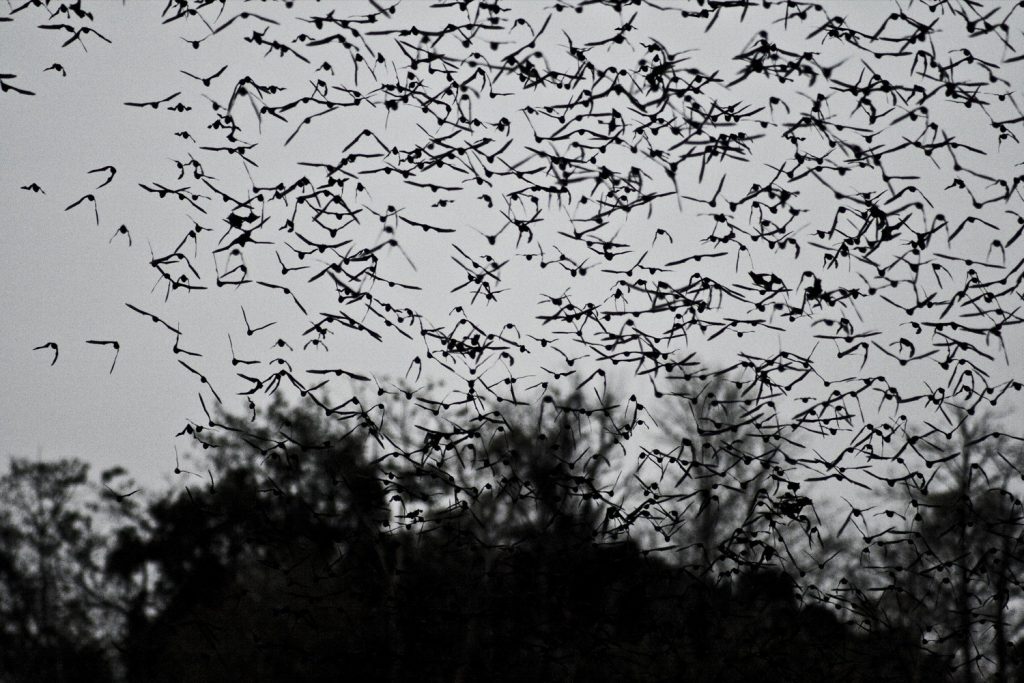 Much of the landscape within the Khao Yai National Park in Thailand contains limestone hills with hollow insides. Over the millennia, small cracks within the cliffs eroded into a labyrinth of caves that created perfect habitat for nocturnal creatures. The agricultural region surrounding the hills is full of insects offering ample supply of food for large numbers of bats who could be perceived as a natural pest control.
Many of the Khao Yai National Park bat caves are revered among the local Thais, some even had a statue of Buddha erected within and receive monks and other Buddhist devotees who come to pay respect to the deity while shriek of countless bats echoes deafeningly from the darkness above.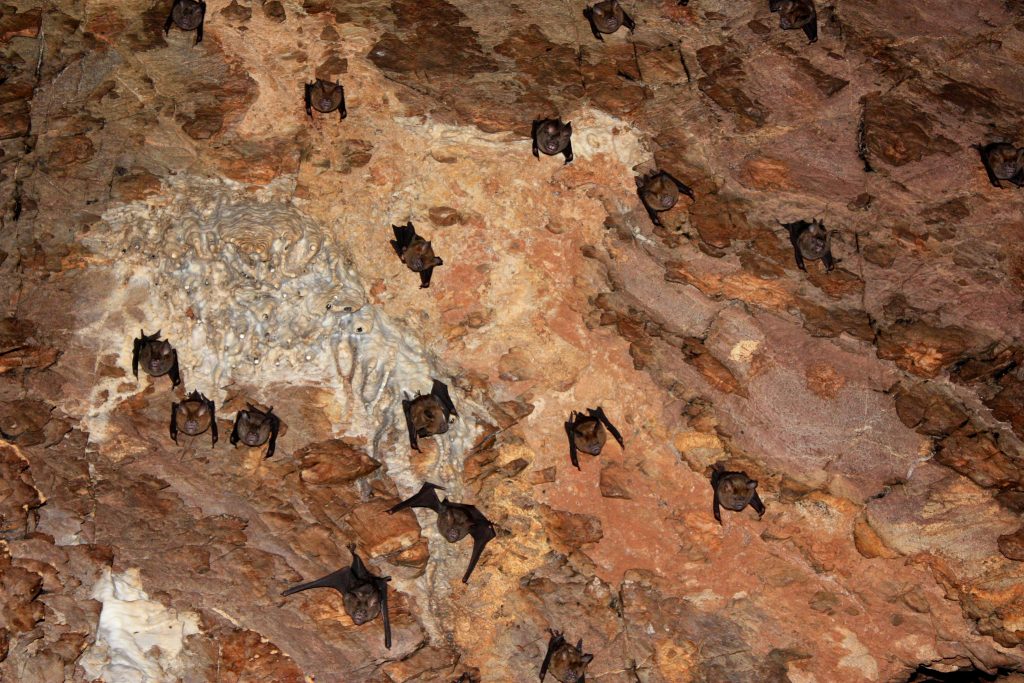 Visitors to Khao Yai National Park who arm themselves with patience can stay at the edge of the park until the sun sets beyond the horizon and watch how bit by bit, the bats start to emerge from the caves. An odd one here and there is soon joined by dozens of others until eventually you see a myriad of them seemingly appear from out of nowhere.
Eventually, like a giant shadow of doom from the underworld, a massive cloud of bats fills up the sky as its ever changing shape keeps growing into a river of darkness. The biggest spectacle is to watch the flow of bats exiting the cave split like a fork of fluid to avoid a raptor who dived toward the bats in anticipation of an easy meal. The forked arms of a cloud of bats then come towards each other to become one again in a spectacular fashion resembling twisting ribbon.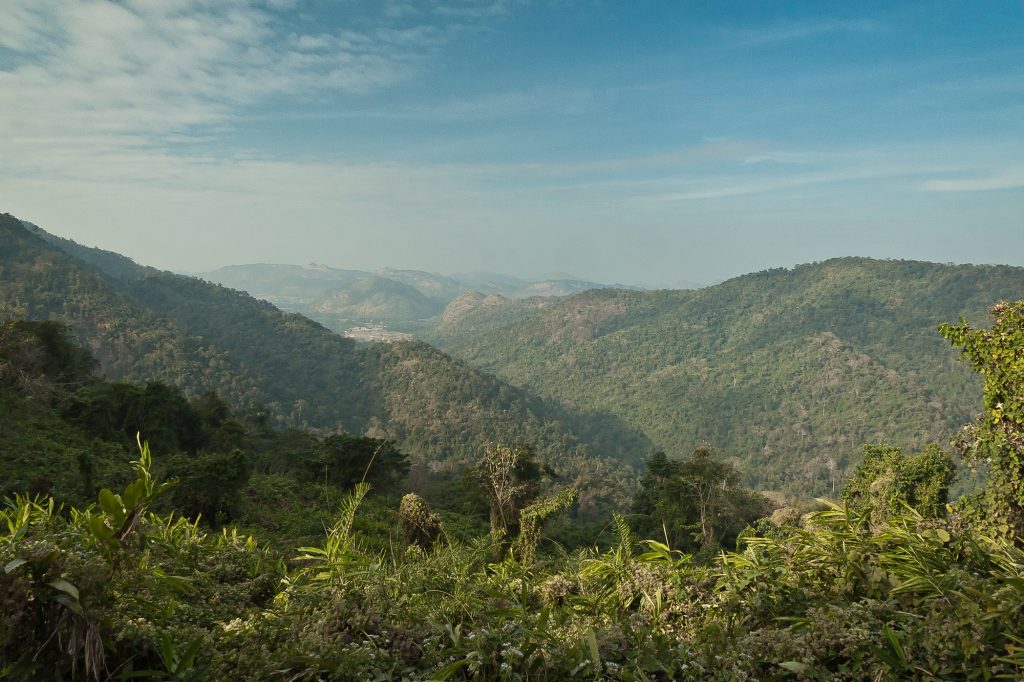 Khao Yai National Park was established in 1962. It is the second largest national park in Thailand and is located in the Nakhon Ratchasima Province, about 4 hours east of Thailand's capital city of Bangkok. Covering the area of 2,168 square kilometres, Khao Yai National Park is home to a wide range of fauna and flora (on top of the vast population of the above mentioned bats) and was recognized by UNESCO as a World Heritage Site.
Finally, check out this video a guy recorded at the entrance to one of the bat caves outside of Khao Yai National Park. The video contains a recording of bats exiting the cave. Up to 2 Million Wrinkled Lip Bats exited this cave alone. What an amazing mass of flying power. I bet the man who recorded the video had no mosquito problem whatsoever: