Jeju Loveland, or what's more commonly known as Love Land Korea is a sex theme park located on a Jeju island in South Korea. The theme of Love Land is sex. Love Land is all about sex. And if Korean as well as other Asian nations are seen as prudish and reserved when it comes to open displays of sexuality, then Love Land is a front runner of the end of this stereotype. Fact be told, If as a Westerner you do travel to Asia, you won't see any young couples passionately French kissing each other at the bus stop, which is a common picture of anywhere in the Western world. Only the most daring Asians would go all out displaying sexual affection in public. Vast majority are still pretty much sexually repressed. At least when it comes to public display of eroticism. And that's exactly what makes Love Land Theme Park on Jeju Island, South Korea so special. Jeju Loveland goes all out, breaking every taboo by throwing raw sexuality right in each visitor's face. Without shame, in all its raw beauty.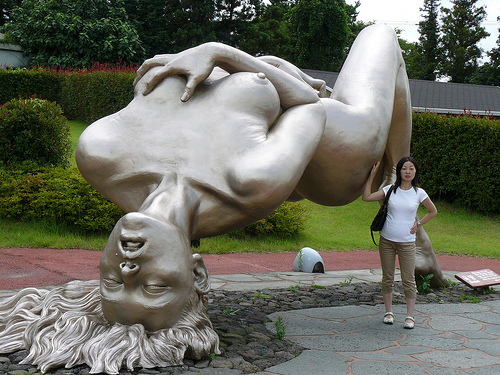 Love Land
Love Land is located at the north part of South Korean Jeju Island and spreads across the area of two soccer fields. It's full of statues and photographs that leave little to imagination. From large phallic sculptures, through detailed, oversized vaginas all the way to depictions of masturbation and sexual acts in various positions, Jeju Love Land opens doors to the oasis of sexual freedoms in the desert of sexual taboos.
History of Love Land
Jeju Love Land was started as an art exhibit by graduating students from Hongik University in Seoul. The project was initiated in 2002 and two year later, on November 16, 2004 the doors to Love Land Korea officially opened.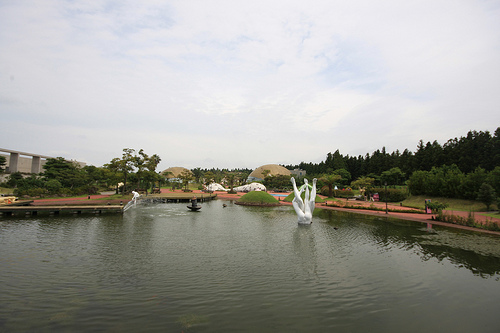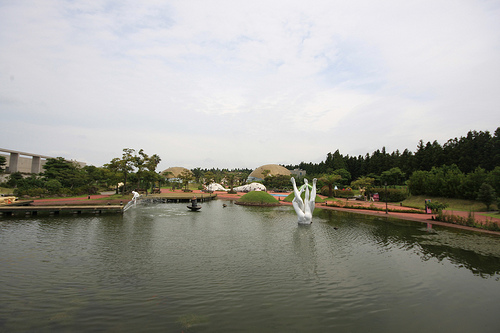 Love Land Exhibit
Jeju Love Land is located in an idyllic garden near the lake with entertaining statues all over the place. You will see two pairs of entangled legs sticking out of the lake giving an impression of a naughty couple going at it under the water. Statues around the lake range from clothed couple discreetly kissing each other, through couples giving and receiving oral sex, all the way to glory hole and depictions of various sexual positions. Two giant breast hills with nipples you can climb up on are located on the brink of the lake and if climbing sexual organs turns out to be your thing, you can also make it up on top of a 33 foot tall, gigantic stone penis.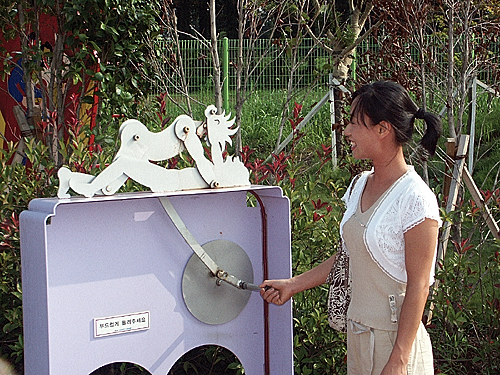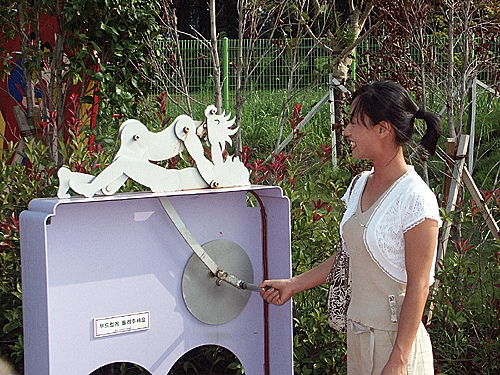 Baengnok Exhibition Halls contain exhibitions of sex toys. It's excessively amusing to watch Korean girls turn pulsating dildoes on and stare at the movement produced with awe.
Jeju Island
Jeju Island (sometimes spelled Cheju Island) is recognized far and wide not only in South Korea as the Honeymoon Island. Being South Korea's largest as well as southernmost island, Jeju enjoys South Korea's warmest climate which helped it to became a destination of choice for Korean couples. To date, local hotels offer essentially erotic entertainment programs to get their guests in right mood and if social and cultural beliefs are still making it hard for the couple to unwind and get down to business, professional icebreakers will assist in making it happen.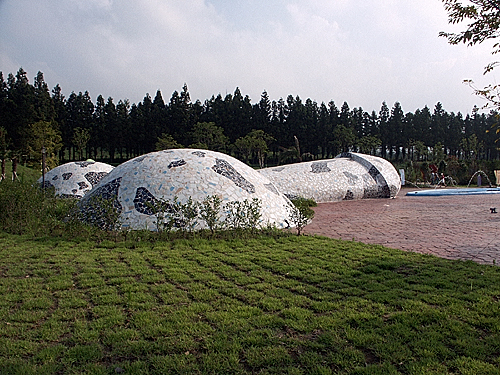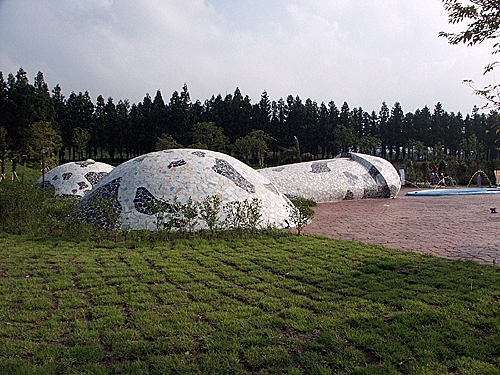 Jeju Love Land is located mere 10 minutes by taxi from Jeju International Airport and can be comfortably covered in about an hour. In 2009, the entrance ticket to Love Land cost 7,000 Won per person. The park is open from 9am till midnight. Outdoor statues are illuminated at night so it's possible to entirely enjoy the exhibit even after dark.
Jeju Love Land is strictly an 18+ amusement park only, however visitors with youngsters can leave them in provided play area for minors and enjoy the exhibit unhindered. It is not unusual to encounter actual naked bodies within the Love Land park area. Seeing actual naked skin among the figures made of stone that are undeniably enjoying themselves makes the visit to Love Land complete. Whether you are an open sexual deviant or keep your sexuality low profile, Love Land is an interesting place to visit and one not to be missed when visiting Jeju or South Korea itself. See you there.
…and check out the video with images from Jeju Loveland a guy who visited the theme park put together: