Alaska is one of those travel destinations that everyone wants to visit in their lifetime. You know what – now is the best time to take an Alaska Cruise. I don't think there's ever been a better time for Alaska Cruise since cruise line companies started sailing to these parts of the world. Prices for a 7 day cruise on a luxury ship dropped to just a little bit over $300 per person, including high season (July and August). But historically lowest prices on Alaska Cruises are not the only reason for a perfect last minute adventure. As it turns out, all major cruise line companies announced this year that they are cutting back or completely discontinuing their Alaska schedules as of 2010.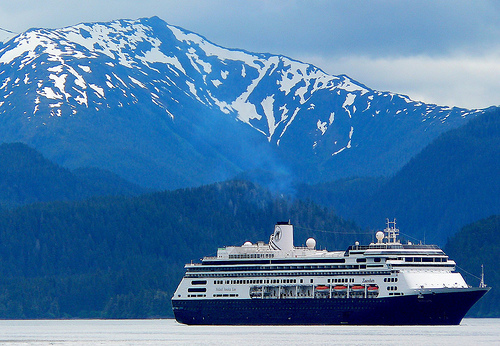 Five Major Cruise Lines Cut Back Alaska Cruises
Following cruise ship operators have announced this year that they will cut back on Alaska schedules in 2010:
Carnival Cruise Lines
Princess Cruises
Holland America
Royal Caribbean Cruise Lines
Norwegian Cruise Lines
Global economic slow down forced cruise line operators to lower their prices significantly, but after state of Alaska announced that they will be changing Cruise Liners a $50 per-passenger fee, the decisions to discontinue Alaska cruises were made and ships that sail in Alaskan waters will be redirected to serve in more profitable European waters come 2010.
Vancouver Facing $38-million Loss
Because many Alaska cruises start their itineraries from Vancouver, the largest city in Canadian British Columbia is facing a 9% drop in number of tourists visiting the city, which will result in $38-million in lost tourism revenue per year.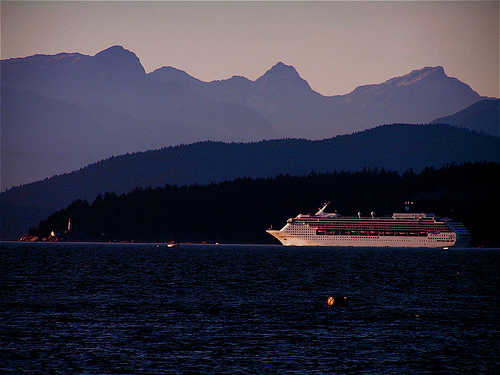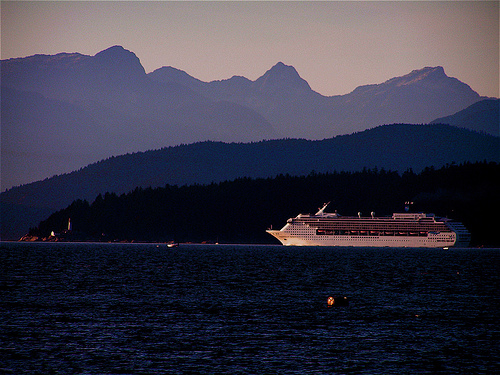 Now Is the Time for Cheap Last Minute Alaska Cruise
Cruise vacation prices are at a long term low right now. That makes for a perfect opportunity to take a cruise vacation. And since there may be fewer ships serving Alaska in 2010, the competition won't be as tough and cruise line operators will be able to give their prices a bump, if you hesitate, you will miss out on an opportunity to cruise to Alaska for cheap. Look at sample prices as of this very moment:
Name of the ship: Celebrity Millennium
Operator: Celebrity Cruises
Cruise duration: 7 days
Itinerary: Vancouver, Ketchikan, Juneau, Skagway, Icy Strait Point, Hubbard Glacier, Seward
Prices from: 439.00 CAD per person, plus tax
Name of the ship: Norwegian Sun
Operator: Norwegian Cruise Line NCL
Cruise duration: 7 days
Itinerary: Vancouver, Ketchikan, Juneau, Skagway and back
Prices from: $399 US per person, plus tax
Name of the ship: Carnival Spirit
Operator: Carnival Cruises
Cruise duration: 7 days
Itinerary: Anchorage (Whittier), Cruise Prince William Sound, Cruise College Fjord, Sitka, Juneau, Cruise Lynn Canal, Skagway, Ketchikan, Cruise Inside Passage, Vancouver
Prices from: $309 US per person, plus tax
Sample prices are based on double occupancy in an interior stateroom.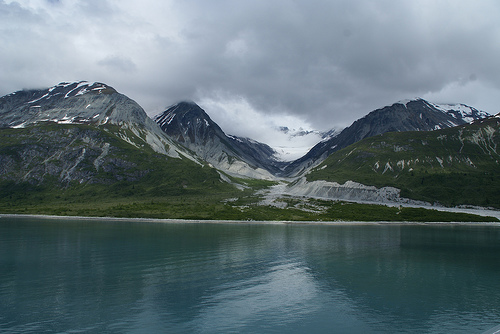 Go book your Alaska cruise now for July or August. Those are the best month to sail to Alaska and prices are right. It doesn't get any cheaper than that. If you compared 2009 prices with same cruises in 2008, you'd see four digit numbers. This is the best time to go on a cruise and seeing how cruise line operators are cutting back on Alaska itineraries, there is no reason to hesitate.
Furthermore – Alaska cruise is better in summer than the Caribbean one. Summer if a hurricane season in the tropics so you'd be taking chances with your cruise, plus if you are to go to Alaska, you wouldn't want to do it in the middle of winter when it gets so cold you won't be able to hold a camera in your hands. Timing is perfect; the price is the best it's been in years. Take Alaska cruise, I'm sure you won't regret it. You can laugh at your co-worker who decides to wait later, after prices sky rocket back up to their normal level.