Are you the type of person who likes to add adrenaline rush to their hiking adventures? If so, this list of Top 10 Most Dangerous Hikes in America is for you. Needless to say, embarking on any of these hikes requires more physical strength and balls of brass. If you like keeping your limbs intact and your joints in place, you may wish to opt for hikes that are not on the Top 10 Most Dangerous Hikes in America list. If you do look for the ultimate adventure and fear no danger, then at least make sure you either have a hiking buddy or a solid survival plan should things go south.
10th Most Dangerous Hike in America: Huckleberry Mountain, Montana
Get yourself ready for an 18 1/2 mile hike in Glacier National Park. This area is known for its delicious huckleberries and Grizzly Bears! There is approximately one bear within a one-mile radius of every backcountry campsite. Bring your bear spray and make loud voices, just to make sure that all those bears know you are there, and to stay away from you. Huckleberry Mountain is not a trip for beginners as the terrain is rough and steep. Be sure to bring plenty of food and water, as well as insect repellent.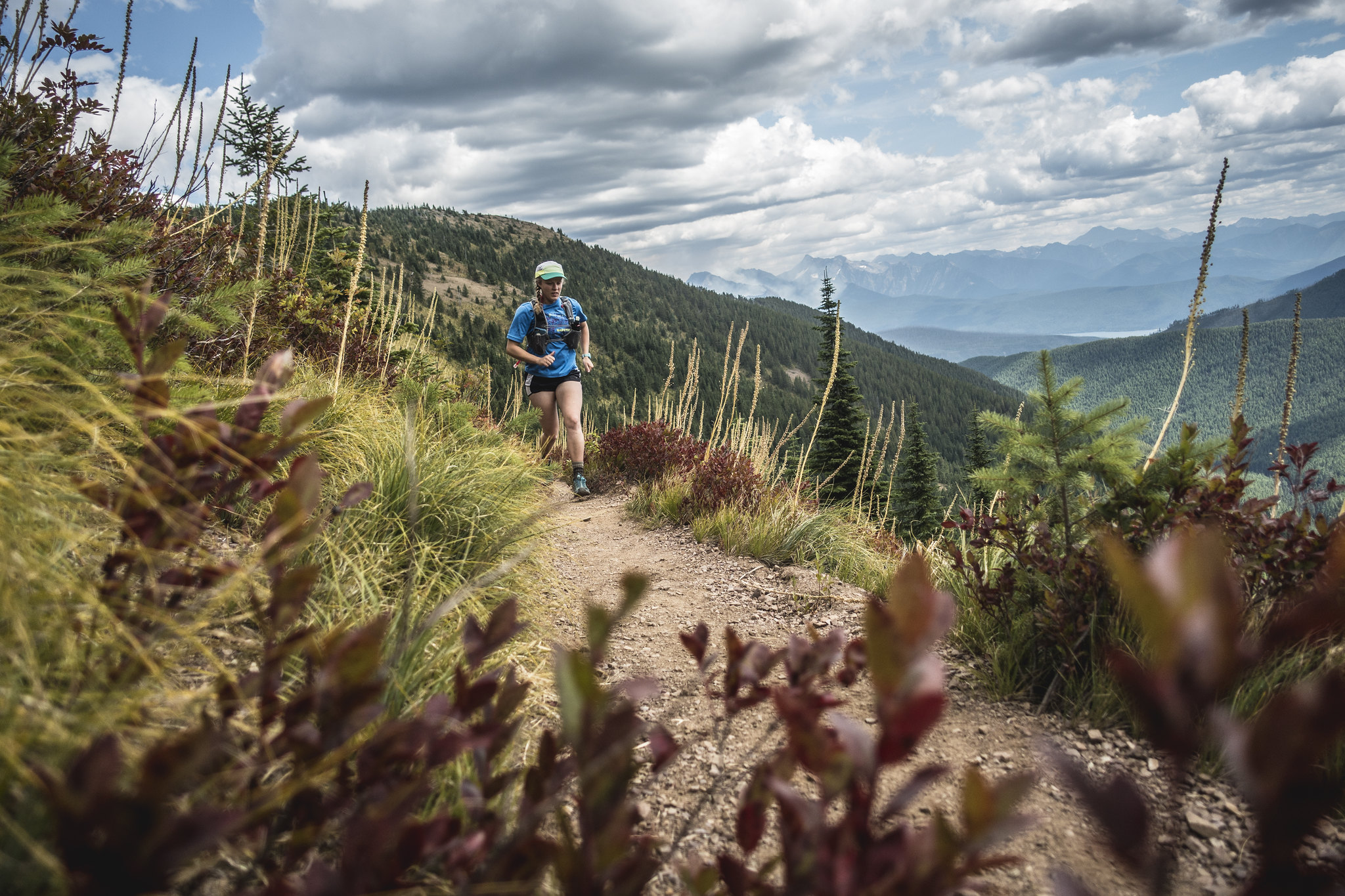 9th Most Dangerous Hike in America: Half Dome, California
Located in Yosemite National Park, Half Dome is precisely that – a granite dome that looks like it was cut in half. Half Dome's crest rises more than 4,737 feet above the valley's floor and reaches an elevation of 8,836 feet. It is a 14 mile round trip hike so unless you are a marathon runner, you should train before attempting this feat. It consists of extremely steep slopes that are so challenging even highly experienced hikers recommend using the cables to climb the mountain. Bring plenty of water, gloves and a hiking stick. Out of the 4 million visitors this mountain sees every year, a very small percentage make it all the way to the top.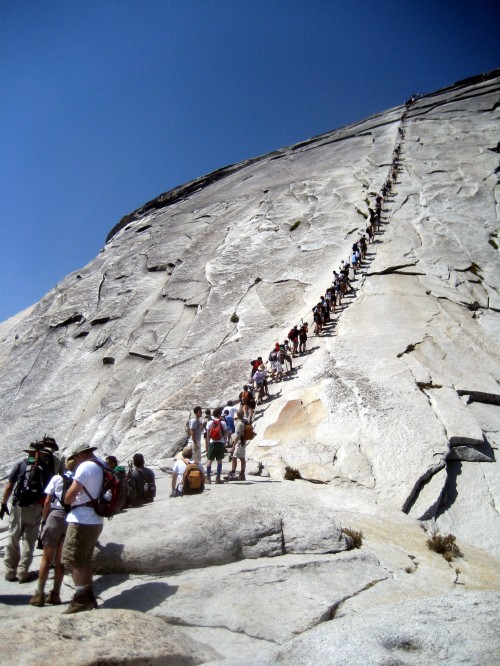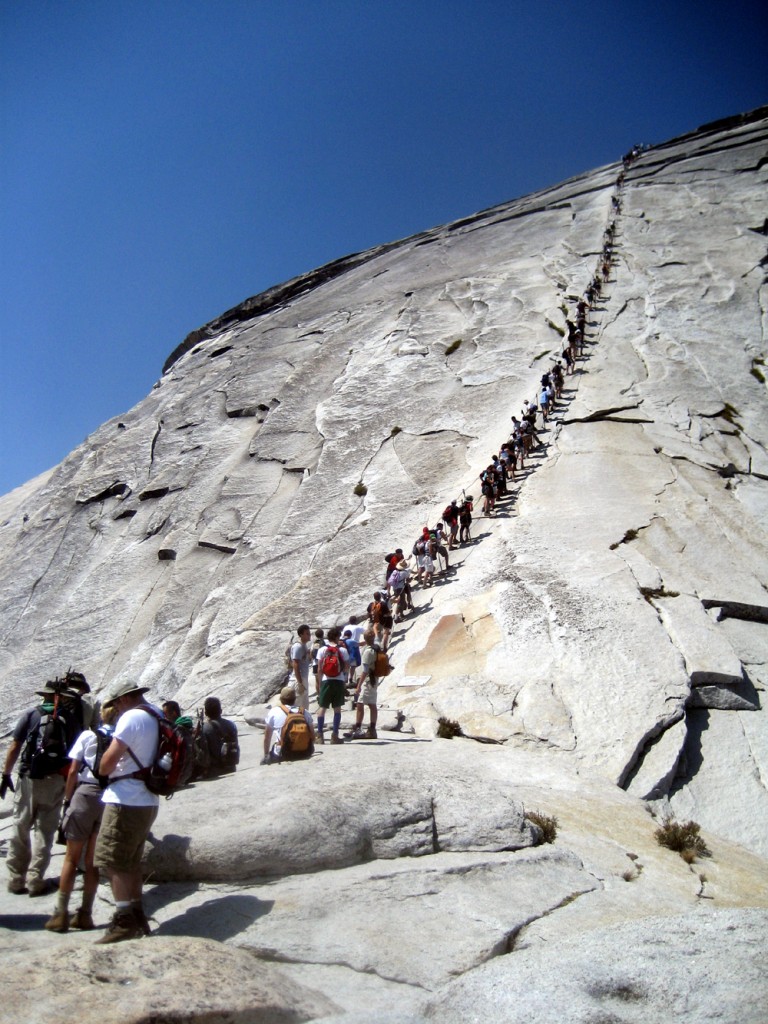 8th Most Dangerous Hike in America: Great Smoky Mountains, Tennessee-North Carolina
Diversity is the best way to describe this destination. Glaciers, mountains, weather and wildlife; the variety is endless. The park rises more than 5,000 feet for over 36 miles and has elevations ranging from 875 to 6,643 feet. The Great Smokey Mountains – also referred to as "The Smokies" – experiences a high level of precipitation of about 50 – 80 inches and around 40 – 50 inches of snow every year. Between this high level of precipitation and high winds, there are possibilities of major flooding and landslides. If you can hike through these conditions, you will be accompanied by a vast array of flora, fauna and wildlife that's definitely worth seeing.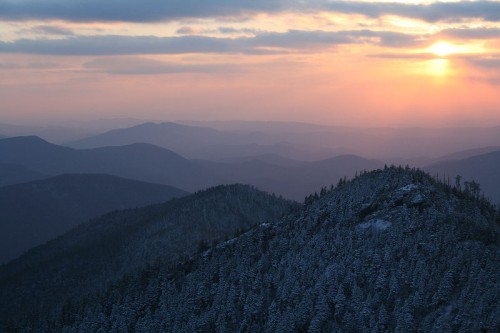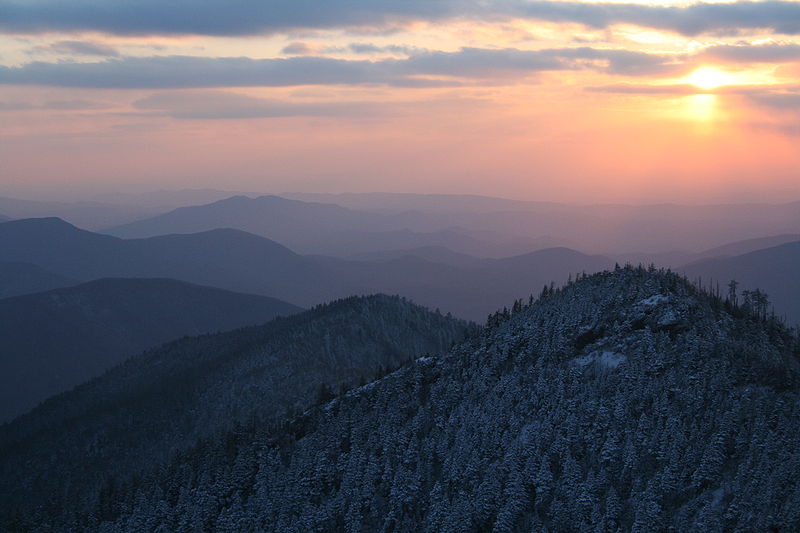 7th Most Dangerous Hike in America: Buckskin Gulch, Utah
If you can imagine an amazing 13 mile sculpture garden, so deeply enriched into the earth that you can barely see the sky… well, that is just the beginning. Be prepared to wade through cold, stagnant pools of water or mud that range from ankle to neck deep, flash floods, cold temperatures (as the sun does not reach you very well) and quicksand. This is an adventure not meant for the weak willed. Storms that are located more than 50 miles away can send 100 foot waterfalls into the canyons, engulfing you in the waves of pressure. The overall hike stretches for a good 20 miles and would generally take 3-4 days. There is a $5.00 admittance fee per person, per day. It is highly recommended to bring at least 6 feet of rope and an extra pair of clothes. If there is even the slightest threat of rain, it is recommended to interrupt your trip as many life losses in Buckskin Gulch have been attributed to this factor.
6th Most Dangerous Hike in America: Kalalau Trail, Hawaii
Running along the north shore of Kauai, this 11 mile hike is very strenuous and even an experienced, very fit hiker might take a full day or two to complete the adventure. There is a fee for camping at the Kalalau Trail and you cannot stay more than two consecutive nights in Hanakoa Valley, so make sure you are fit and ready before taking on this trail as your time is limited!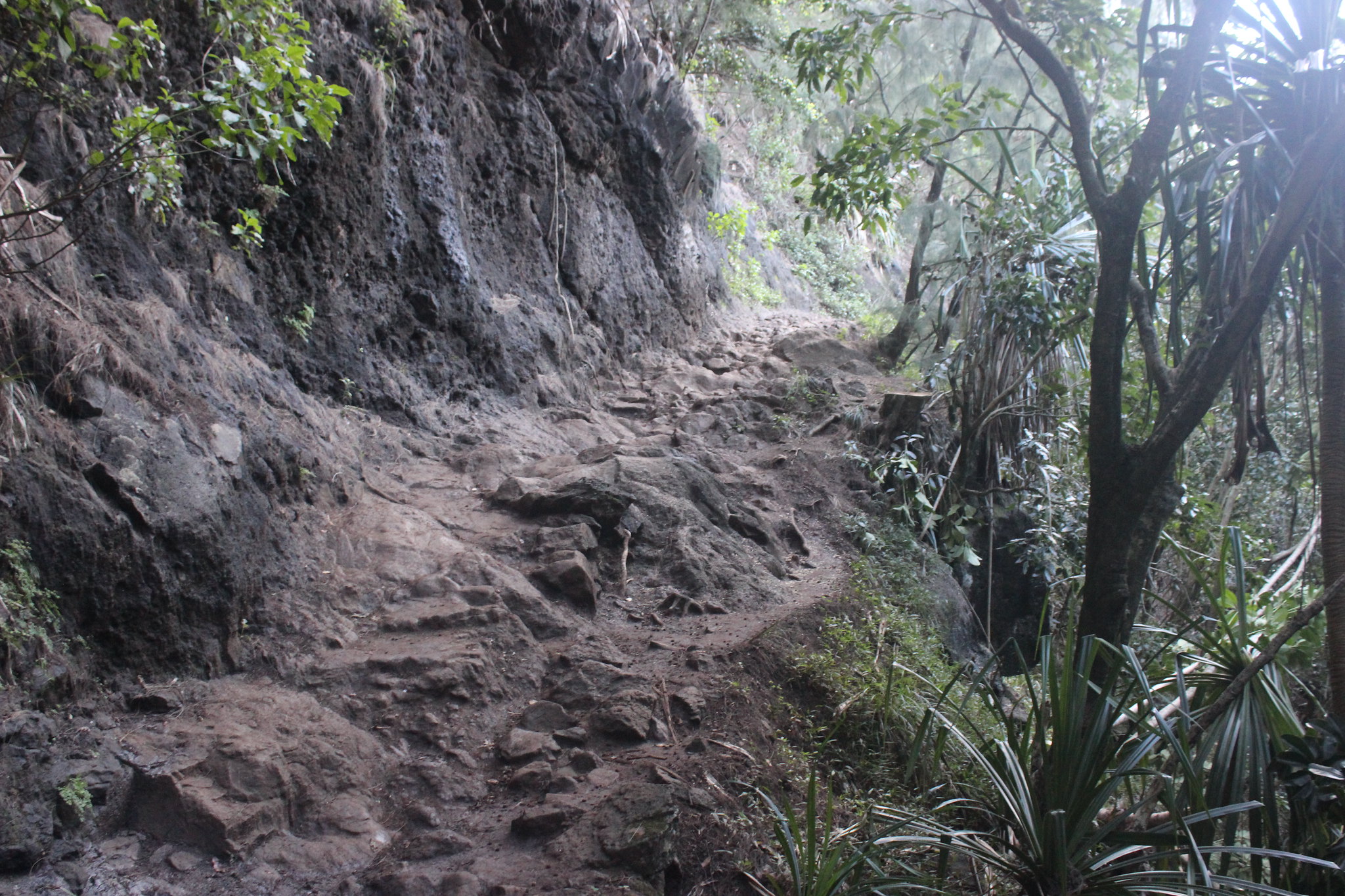 5th Most Dangerous Hike in America: Mount Rainier, Washington
Mount Rainier is an active, composite volcano (aka stratovolcano). It reaches an elevation of 14,411 feet and is located in its own national park – the Mount Rainier National Park. It is currently the most glaciated peak of the lower 48 states and also has 2 volcanic craters at its summit. Each crater is over 1000 feet and are known for having formed the world's largest volcanic glacier cave. Currently about 3 deaths per year are recorded due to falling rocks and ice, avalanches and in extreme weather conditions – hypothermia.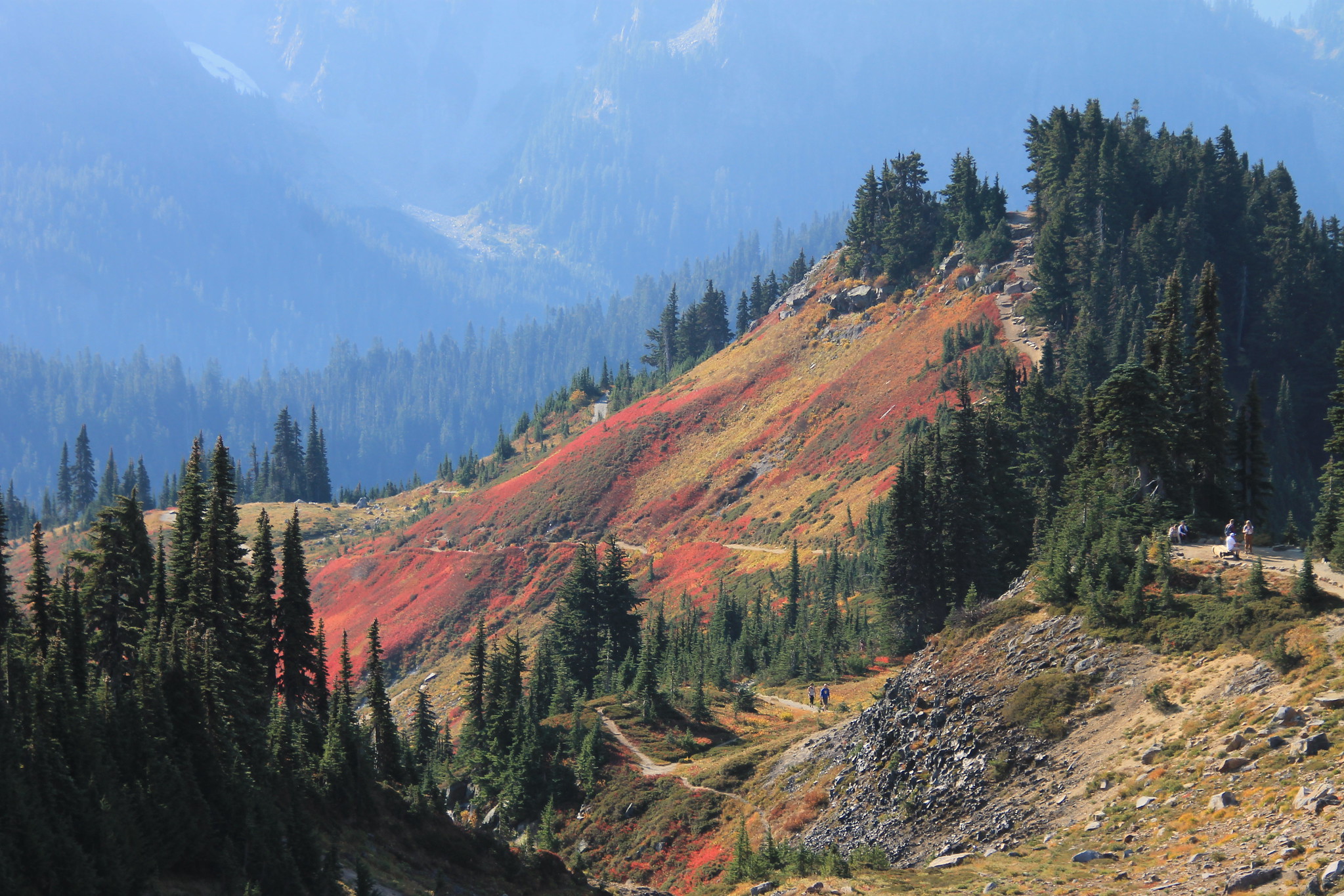 4th Most Dangerous Hike in America: Mount Washington, New Hampshire
With a whopping 6,288 ft of elevation, Mount Washington is the highest point in northeastern United States. In 1996 it made a world record for having one of the strongest wind gusts recorded on the earth's surface, clocking in at 231 mi/hr. Mount Washington is known for its erratic weather, as it receives a large amount of precipitation, which is not usual in such a cold environment. The winds of Mount Washington are generally more forceful than those of a hurricane and are usually present for 110/365 days of the year. There's one good news, though – the volcano's last eruption was recorded over 150 years ago!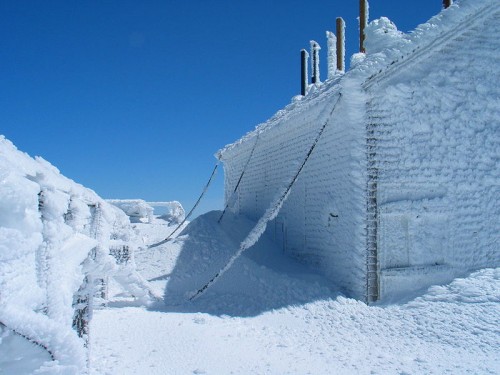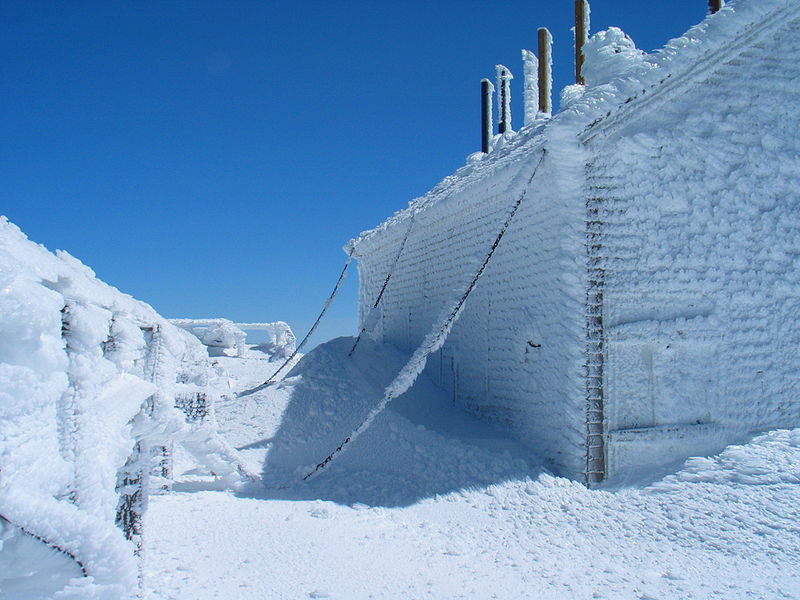 3th Most Dangerous Hike in America: Pikes Peak, Colorado
Pikes Peak is the easternmost point of the Rockies and is also home to the well known tale of Big Foot. Despite its high elevation of 14,115 ft, Pikes Peak attracts 150,000 visitors who attempt the 13 mile trek on foot a year. Campground facilities are available throughout the trail so it is possible to spread the hike over several days and enjoy the beautiful landscape. If you'd rather avoid a long hike on foot but would still like to experience the adventure, know that it is possible to take this trip by bike. When you reach the peak, the conditions are that of a typically alpine environment. The air is thin and only consists of about 60% of the amount of oxygen you would have at sea level. Temperatures rarely reach above 40F, even in the summer, and you can get snow any time of the year. As well, thunderstorms are very common and you should always be prepared for the hail and gusts of wind that can reach well over 100 mi/hr. Despite this however, a few popular annual events take place here; Pikes Peak International Hill Climb, Pikes Peak Marathon and Ascent foot races.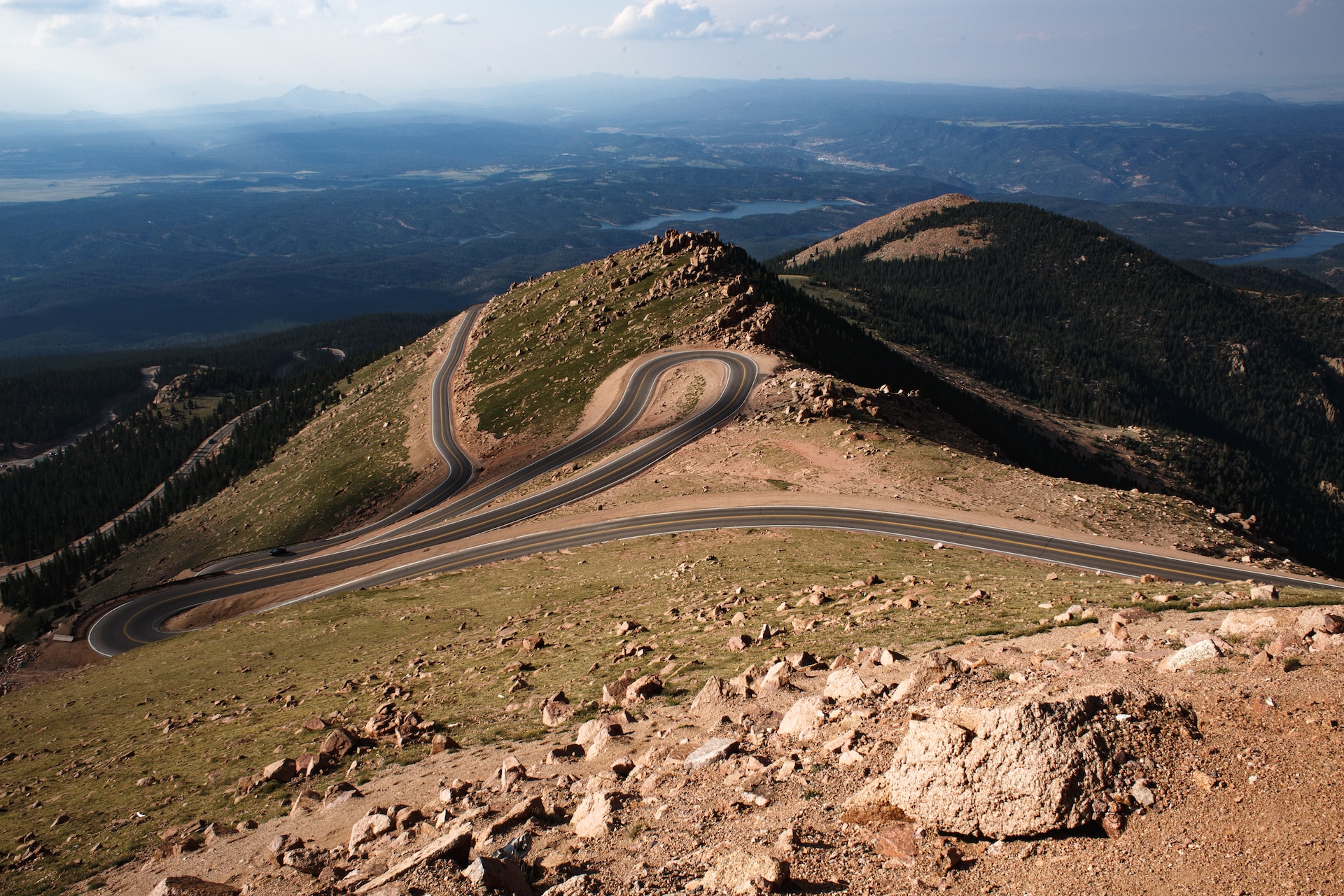 2nd Most Dangerous Hike in America: Bright Angel Trail, Grand Canyon, Arizona
If you don't get dehydrated – sudden rain storms, flash flooding, extreme heat, wild life encounters and rockfalls are only a few hazards of the Bright Angel Trail. It is a tough and long trail to hike however the plus side to it is that it is a corridor trail, which means that it not only receives ongoing maintenance, but there are park also rangers paroling the area relentlessly. The descend form trail's highest elevation of 6,860 feet down to 2,480 feet is 8.1 miles long and is very strenuous. Water is limited and a lot of cases of overexertion occur. This is definitely not a trail for beginners and is open year round for those who are daring enough to take on this trip!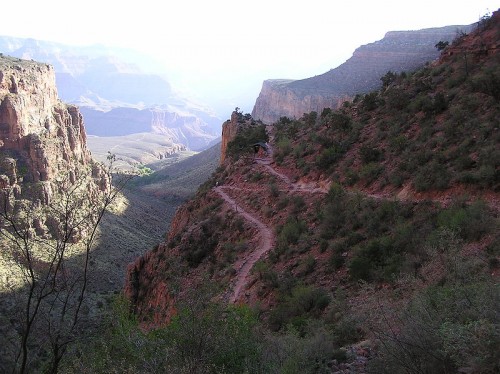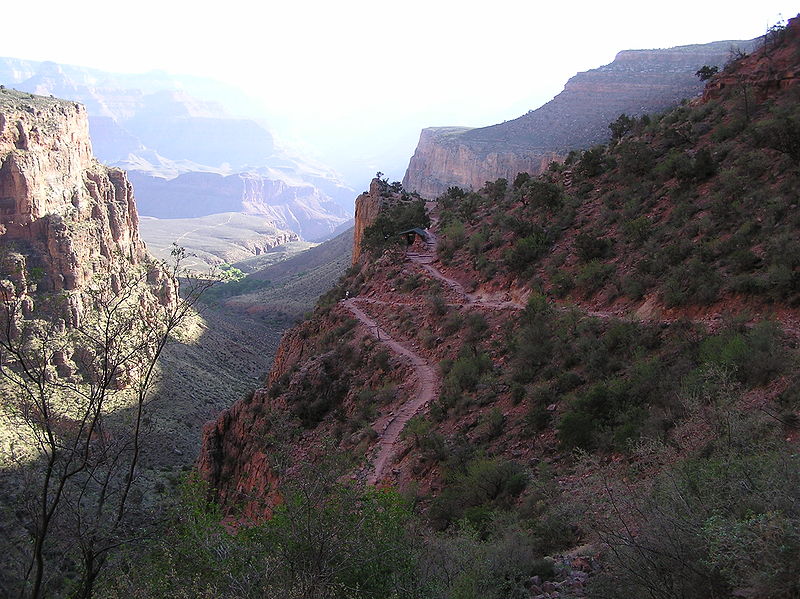 The Most Dangerous Hike in America: Horseshoe Canyon, Utah
Formerly known as Barrier Canyon, Horseshoe Canyon is a 6 – 7 hour, 7 1/2 mile round trip hike in the heart of the desert. It is well known for its beautiful collection of Barrier Canyon Style (BCS) rock art that includes both pictographs and petroglyphs. The famous Great Gallery, largest of several Horseshoe Canyon sites, is 200 feet long and 15 feet high. Scientists are still struggling to come up with an interpretation of these paintings, however, they have them dated from about 2,000 years old to as far as 8,000 years. In 1971, the Canyonlands National Park was formed in an attempt to protect and preserve these pieces of art. Though it takes a lot of stamina and perseverance to see these breathtaking formations, it is definitely worth it!


BONUS: The Maze, Utah
The Maze is a jungle of redrock full of canyons that lead to dead ends. Once you dare to step foot inside The Maze, you best make sure you have superior sense of orientation and great map reading skills – if you also want to make it out of there at some point. Great deal of hiking experience is required to take on this hike and luckily most visitors to the Canyonlands National Park are distracted by the inaccessibility and remoteness of the area and stay away from it. As a result, neighboring Island in the Sky district of the same National Park gets more than 264,000 visitors a year, whereas The Maze only sees 2,000. There are no marked trails in The Maze making it easy for an inexperienced hiker to get lost, however you would find no random skeletons of desperately lost hikers lying in the desert. So far only the most experienced trekkers dared to enter The Maze and many explore it by driving around in a Jeep so the area remains without recorded fatalities. It is still one of the most dangerous hikes in the United States of America and unless you want to be the first skeleton in The Maze, make sure you gain enough experience hiking less dangerous trails first.