The Legzira Beach can be found between Sidi Ifni and Mirleft in Morocco. Not only is the Legzira Beach the most unique beach in Morocco, it's also one of the most astounding beaches in the world. Its uniqueness comes mostly from the presence of two breathtaking naturally formed stone arches that make Legzira Beach a sight to behold.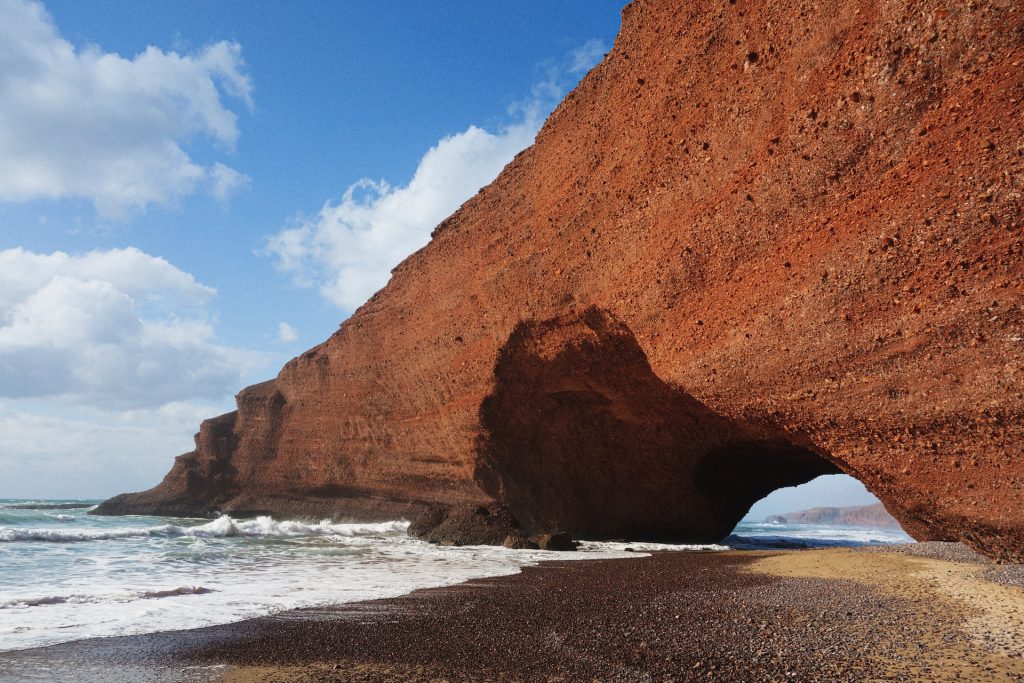 Washed by the waters of the Atlantic Ocean, Legzira Beach is 8km long, rocky and windy and exposed to significant tides. Natural stone arches can only be accessed during low tide, but it pays off to wait till the water descends. Years of erosion carved out giant holes in the cliff creating natural arches of magnificent visual appeal.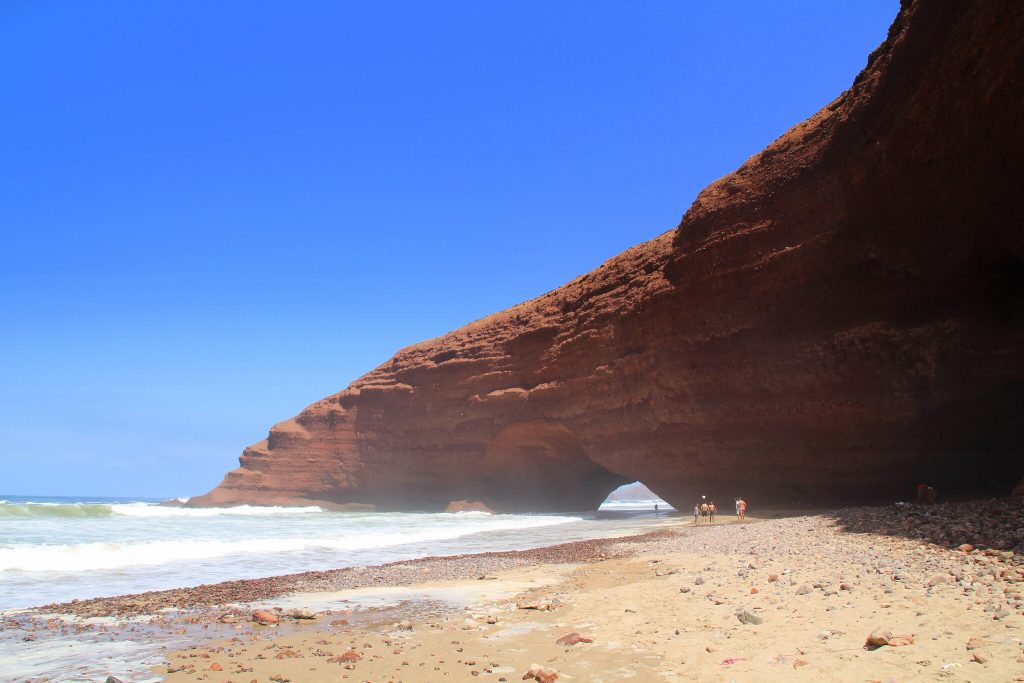 Like many other popular tropical destinations, Morocco attracts large numbers of tourists, especially from Europe, who come here to enjoy surfing and para-gliding, however despite excessive tourism focused development, the area around the Legzira Beach is still full of traditional Moroccan huts with fishermen hauling around their catch on donkeys.