Are you into witchcraft, dark magic and all things from beyond? Do you have troubles buying essential ingredients necessary to perform the rites or brew potions? Have I got a vacation spot for you… Located on an intersection of Calle Jiminez and Linares in Bolivian town of La Paz, tucked between Santa Cruz and Sagarnaga is a popular tourist area known for its Witches Market. It's the place where old women wearing pointy witch hats sell artefacts, amulets, charms, and other items of general use for practitioners of witchcraft. And if you fancy having your fortune foretold, just use the services of one of many witch doctors. They can be seen roaming through the witches market dressed in distinct dark robes.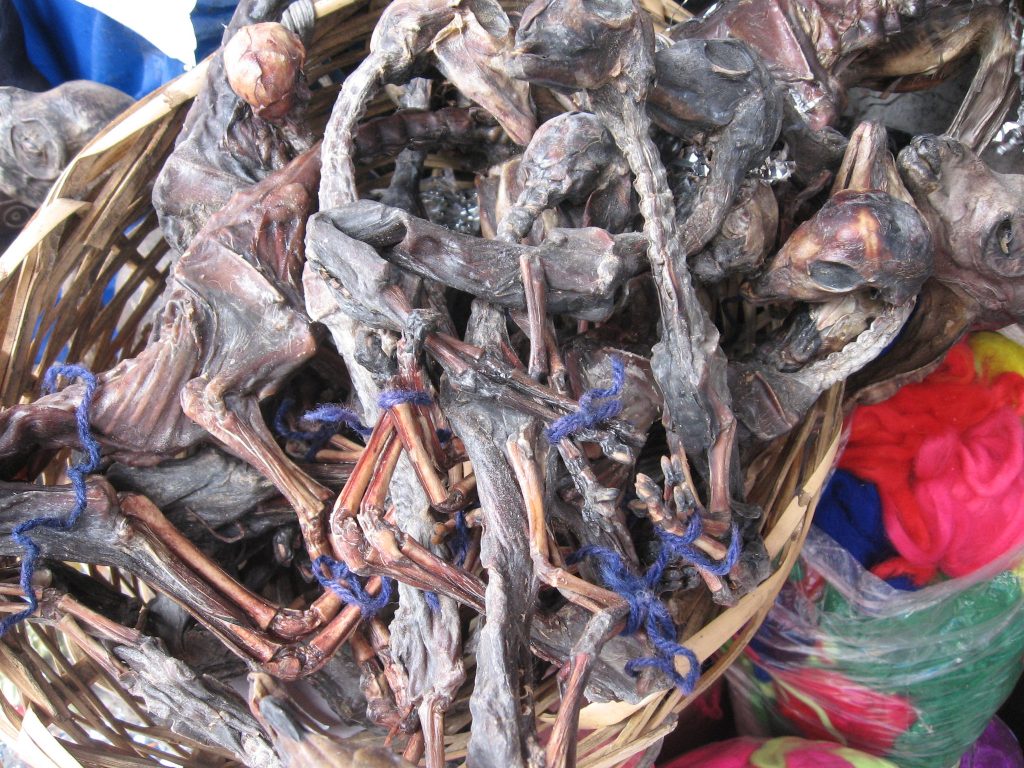 The Witches Market of La Paz is in a popular tourist area so vendors are plentiful and so are the items for sale. You can buy many things that would normally get classified as "strange" or "bizarre" yet even if you're not into witchcraft, the variety and uniqueness of available items is sure to leave you in awe. Anything from traditional folk remedies, through herbs and formulas to brew your own aphrodisiacs, all the way to dried snakes and turtles, owl feathers, bat wings, soapstone figurines, and dried frogs (used for Ayamara rituals) can be found at the La Paz' Witch Market.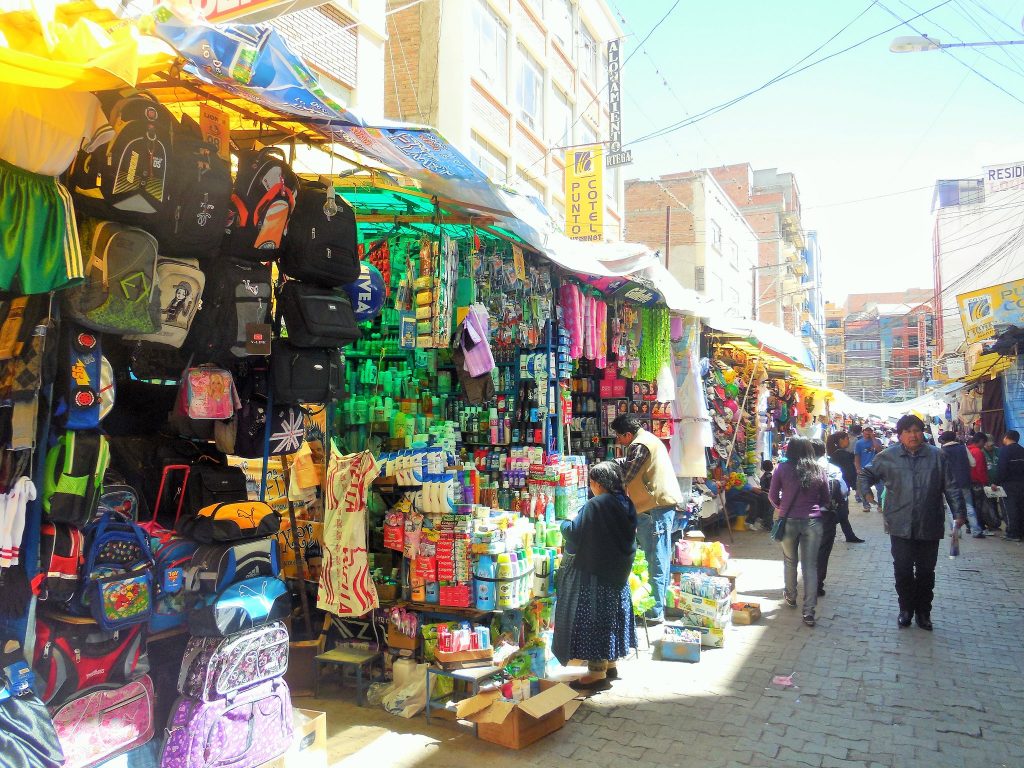 One of the coolest items offered for sale at the Witches Market of La Paz are dried llama foetuses. These are highly valued among the practitioners of witchcraft for their ability to bring upon good fortune and prosperity. Llamas are large animals used throughout Bolivia and are believed by many Bolivians (witches or not) to be the bearers of good luck. Bolivian construction workers use llama foetuses as offerings to the goddess Pachamama to protect them from workplace accidents. Wealthy Bolivians, on the other hand, make their offerings to Pachamama more poshy and use a living llama which they sacrifice. This is part of the Bolivian tradition that's centuries old.
Check out the video of the Witches Market in La Paz, Bolivia below: